What to Look Out For When Shopping Online for a Used Car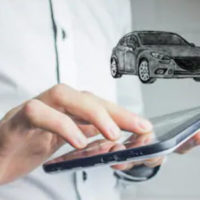 While many of us who decide to purchase a used car, do so by going to a local used car dealership, it is becoming more and more common for consumers to shop for this type of vehicle online. For the most part, the internet has brought positive changes to the process of used car shopping. However, it is still important for buyers to be wary of false advertising and other shady business practices. To learn more about the best ways to avoid these kinds of pitfalls, please contact an experienced Philadelphia used car fraud attorney who can assist you.
Online Sales
Unlike in prior decades, there are now more ways than ever to purchase a used vehicle, as consumers are no longer required to actually walk onto a used car lot, but can instead take advantage of a virtual means of looking for a used vehicle. Although much simpler in many ways, there are a number of disadvantages to buying a used car online, so consumers should remain wary of unscrupulous dealers who may attempt to take advantage of them by:
Advertising vehicles that have already been sold;
Pricing vehicles lower than their actual sale tags;
Including incentives in the price of the car without notifying them;
Using deceitful advertising practices, such as the bait-and-switch technique;
Posing as a private seller; or
Purposely failing to disclose details about flood, differential, engine block, frame, or transmission damage.
Unfortunately, dealerships are always coming up with new ways to take advantage of consumers, so just because a dealership does not take any of these actions, does not mean that it is operating aboveboard. To ensure that you do not become the victim of a used car buying scam, it is important to remain diligent throughout the car buying process and to speak with an experienced used car fraud attorney if you do suspect that you have been defrauded.
Tips for Buying a Used Car Online
Consumers who decide to purchase a used car online should take the same precautions that they would if actually visiting a dealership's lot, such as conducting diligent research. However, taking additional steps that are uniquely suited to the experience of online car shopping may also be necessary, including:
Using reputable search sites;
Checking the inventories of multiple dealers;
Calling the dealership and asking about the vehicle in question, including whether it has a clean title;
Requesting a photo or video of the vehicle;
Assessing reviews posted about the seller;
Requesting a copy of the vehicle's history report and the vehicle's VIN;
Requesting an inspection from an independent mechanic;
Test driving the vehicle; and
Closing the sale at the dealership.
Although taking these precautions does not ensure that you will not become the victim of fraud, it can go a long way towards preventing it.
Philadelphia Used Car Fraud Lawyer
If you were recently sold a damaged vehicle, or were otherwise taken advantage of by a used car dealer, please contact Louis S. Schwartz at CONSUMERLAWPA.com today to schedule a free consultation with a dedicated used car fraud attorney who can explain your legal options.
Resources:
cars.usnews.com/cars-trucks/how-to-buy-a-car-online
businessinsider.com/online-car-scams-2019-3#do-your-shopping-on-reputable-websites-1