Filing a Lawsuit Against a Used Car Dealership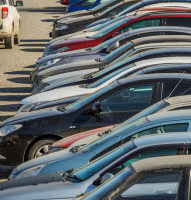 Many of us have had good experiences when purchasing used vehicles from dealers who take great care to ensure that all vehicles offered for sale are properly inspected, safe to drive, and fairly priced. Unfortunately, there are just as many people who are misled by dealerships that utilize fraudulent methods when advertising, financing, or selling used vehicles. This can leave buyers stuck with expensive repair bills or purchasing an entirely new car. In these cases, the only way that wronged parties can break even is to file a claim against the dealership that defrauded them. This can be a difficult process, requiring familiarity with Pennsylvania law and court procedures, so if you purchased a vehicle and later discovered that you were misled as to its value or fitness, it is critical to contact an experienced used car fraud attorney who can help you seek compensation for your losses.
What to do if You Were Defrauded by an Auto Dealer 
Once a buyer discovers that he or she was deceived by an auto dealer, it can be difficult to know what comes next. It's important in these situations to remember that wronged purchasers only have a certain amount of time to file a claim, so it's crucial to act as soon as possible. This includes contacting an attorney who can act as your legal representative when you go to court. At this point, you should also begin compiling important documentation proving that:
The dealership misrepresented or omitted material facts when selling the plaintiff's vehicle;
The plaintiff suffered a financial loss as a result of the dealer's actions; and
The plaintiff would not have purchased the vehicle in question if he or she had been aware of the information that was withheld or misrepresented by the dealer.
These elements can be established by presenting paperwork from the transaction, the vehicle's history report, photographs of the vehicle's defects, expert testimony, the results of later inspections, and proof of repair costs. This evidence can all be used at trial to prove that:
The car's odometer had been rolled back;
The dealership disguised damage to the vehicle's frame prior to the sale;
The dealer used a "bait and switch" technique when advertising its vehicles;
The dealership failed to disclose that a vehicle was defective;
The dealership unfairly charged the buyer for add-on products; or
The dealership asserted that a vehicle had options or features that it did not.
Successful plaintiffs who can demonstrate that their dealer's fraudulent activities led them to purchase a defective vehicle could be eligible to recover a refund of all payments already made toward the purchase, as well as compensation for repairs. Some plaintiffs could even have their outstanding loan balances canceled and receive compensation for court costs and legal fees.
Call Today to Schedule a Free Consultation with an Experienced Used Car Fraud Attorney  
Please contact experienced Philadelphia used car fraud attorney Louis S. Schwartz at CONSUMERLAWPA.com today to learn more about how we can help with your own claim.
Resources:
attorneygeneral.gov/taking-action/press-releases/attorney-general-shapiro-cracks-down-on-car-dealers-falsely-advertising-as-individual-sellers-online/
pacode.com/secure/data/037/chapter301/chap301toc.html
https://www.consumerlawpa.com/what-you-should-know-about-used-car-fraud/