Is My Vehicle Roadworthy?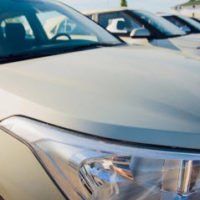 Pennsylvania's Unfair Trade Practices and Consumer Protection Law (UTPCPL) was put in place to help protect consumers from the fraudulent or wrongful conduct of businesses in the state. This statute, in addition to applying to a wide range of consumer products, also comes into play when buying a vehicle in Pennsylvania. In fact, regulations were put in place specifically to protect consumers from being misled by used car dealers regarding a car's roadworthiness or general condition. Unfortunately, despite the existence of these rules, many dealerships continue to use unscrupulous business practices, making it especially important for those who purchased a defective vehicle or were misled as to a car's condition, to speak with an experienced Philadelphia used car fraud attorney about holding the dealer responsible for its fraudulent conduct.
Pennsylvania Auto Fraud Law 
The UTPCPL gives consumers the option of filing a civil claim against companies that use unlawful or fraudulent practices in their dealings with customers. In fact, successful plaintiffs could be eligible to collect as much as three times the amount of the actual damages that they suffered, in addition to court costs and attorney's fees. Specifically, this series of statutes requires dealers to comply with a number of regulations known as the Automotive Industry Trade Practices Regulations, all of which were designed to protect residents from being misled about the quality of a vehicle. Fortunately, these regulations don't only apply to large dealerships, but to any dealer that sells five or more vehicles per year.
Roadworthiness 
Pennsylvania's auto fraud regulations provide a series of strict guidelines, all aimed at forbidding misrepresentation and deceptive advertising in selling used vehicles. This includes a requirement to disclose when a vehicle is not roadworthy, which means that it:
Is flood damaged;
Was unable to pass a state inspection;
Has a cracked, twisted, or bent frame;
Has a damaged, defective, or deteriorated transmission;
Has a cracked engine block or engine head; or
Has a damaged or defective differential.
If one or more of these defects exist, then dealerships are required to disclose that information to the purchaser before the sale is made. This is true regardless of whether the vehicle is being sold "as is." Finally, motorists also have legal recourse against any dealerships that refuse to honor a warranty, or that advertise a vehicle as coming with certain features that it does not have.
Filing a Lawsuit  
Under Pennsylvania law, used car buyers have the option of filing a claim against the dealership that wronged them. Where this claim is filed, however, depends largely on the amount of damages being sought. For instance, if a plaintiff claims less than $12,000 in damages, then he or she can file the claim in Magisterial District Court. Those who are seeking more than $12,00, on the other hand, may be required to file their suit in a county court. In either case, successful plaintiffs stand to recover compensation for the cost of their vehicle, repair expenses, attorney's fees, and any other related losses.
Call Today for a Free Case Evaluation  
If you believe that you were sold a non-roadworthy vehicle, please contact Philadelphia used car fraud lawyer Louis S. Schwartz at CONSUMERLAWPA.com. today for advice. You can also reach a member of our legal team by calling 215-790-1800, or by completing one of our brief online contact forms.
https://www.consumerlawpa.com/filing-a-lawsuit-against-a-used-car-dealership/