Disclosing Prior Usage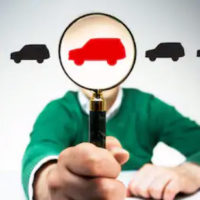 Pennsylvania car dealerships are required to comply with a series of rules and regulations when selling used vehicles in the state. For instance, these rules require dealers to disclose certain types of damage, refrain from using unfair advertising practices, and to disclose when a particular vehicle was used as a rental car or a demo vehicle.
Most problems with used vehicles trace back to a failure to disclose material information, including whether and how a vehicle was used before it was sold, so if you just discovered that a dealership failed to disclose your vehicle's prior use, you need the advice of an experienced Philadelphia used car fraud attorney who can help you seek compensation for your losses.
What is Prior Use? 
Pennsylvania car dealerships must disclose whether a vehicle being sold is new or used. If used, dealers must also describe the vehicle's prior usage in a clear and conspicuous manner, especially if it was used by a dealership as a demonstrator vehicle, has been reconstructed, or was used as a corporate fleet vehicle.
Rental Cars  
We all know that rental cars go through a fair amount of wear and tear, so it stands to reason that Pennsylvania lawmakers would require used car dealerships to disclose when a vehicle was previously used by a rental car company. Many rental cars suffer from serious mechanical problems or have been repaired numerous times, so failing to warn a buyer that the car that he or she is purchasing was used as a rental can have serious consequences for the buyer and anyone else on the road. Fortunately, dealerships that do not disclose this kind of information can be held liable for any of the buyer's losses.
Fleet Cars  
Rental cars are not the only types of "fleet" vehicles sold by used car dealers, as vehicles owned by municipalities, government agencies, company cars used by employees, and vehicles owned by dealerships and used for service loaner or demonstration purposes also fall under this category. Car manufacturers also often use fleets of certain vehicles for executive benefits, training, and media loans.
Many fleet vehicles appear well-cared for, come with comprehensive service records, and are usually advertised at great prices. However, whether a person should buy a fleet vehicle depends on a number of factors, including what kind of vehicle it is, how much of a discount is being offered, whether the car was properly maintained, the vehicle's mileage, and whether the car is being sold with a warranty.
Obtaining a Vehicle History Report  
Although used car dealerships are required to disclose a vehicle's prior usage, many fail to fulfill this duty, so it is important for used car buyers to obtain a vehicle history report before purchasing a car. Unfortunately, because many rental car companies and government entities have their own repair and service facilities, vehicle history reporting agencies may not have access to service information when the vehicles undergo maintenance. For this reason, potential buyers should also ask the seller for all service information and have an independent mechanic inspect the vehicle before purchasing.
An Experienced Philadelphia Used Car Fraud Attorney  
If a dealership failed to disclose that your vehicle was a rental car, or another type of fleet vehicle, please contact dedicated used car fraud attorney Louis S. Schwartz at CONSUMERLAWPA.com today to learn more about your legal options.
Resource:
pacode.com/secure/data/037/chapter301/chap301toc.html