The Use of "As Is" Clauses in Used Vehicle Sales Contracts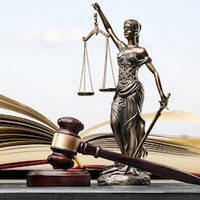 Under Pennsylvania law, it is unlawful for used car dealerships to use unfair or deceptive advertising and sales practices in their dealings with consumers. This includes a general prohibition against using the term "as is" when advertising used cars. There are, however, exceptions to this rule that allow dealerships to use this phrase, so if you were recently sold a used vehicle and believe that this rule may have been violated by a dealership, you should strongly consider speaking with an experienced Philadelphia used car fraud attorney who can evaluate your case.
"As Is" Contract Requirements  
Generally, used car dealers are not permitted to use the term "as is" when selling a vehicle, unless the sales contract, agreement, or receipt contains certain information, including a statement explaining that:
The vehicle in question is being sold without any warranty, whether expressed or implied; and
If the customer chooses to purchase the car, he or she will bear the entire cost of repairing or correcting any defects that exist or that could occur in the vehicle in the future.
Further, this information must be stated in a concise, clear, and conspicuous manner and be included on the face of the document in order to satisfy the requirements of this rule. In addition to including this information in the vehicle's contract, dealerships must also place a notice in the vehicle's window explaining that the vehicle is not being sold with a warranty. Neither of the statements can be contradicted by written or oral statements, representations, or claims made by a dealer, (whether they are made directly or by implication) in regards to the performance, reliability, quality, or lack of mechanical defects of a vehicle.
What to Look for When Buying a Car "As Is" 
Consumers who choose to buy a vehicle that is being sold "as is" should be sure to take a few different steps, including:
Fully researching the vehicle's features and performance;
Checking online reliability ratings and owner discussion groups for certain vehicle models and repair histories;
Test driving the vehicle and remaining vigilant for strange noises or smells, or faulty accessories; and
Taking the vehicle into a trusted mechanic who will conduct a full inspection and evaluate its condition, as well as point out components that may soon need replacement or repair.
Finally, used car shoppers should be sure to obtain a vehicle history report prior to purchase, as these documents can be used to verify the car's chain of ownership, the vehicle's odometer readings, and the car's maintenance records and original warranty coverage, as well as the status of any applicable recalls. These reports also reveal whether a car has previously been in a wreck, has been salvaged, or has suffered flood damage.
Call Today for a Free Consultation  
To speak with an experienced Philadelphia used car fraud attorney who can help you with your fraud-related questions and concerns, please contact Louis S. Schwartz at CONSUMERLAWPA.com. Initial consultations are offered free of charge, so please don't hesitate to call or contact us online today.
Resource:
ftc.gov/tips-advice/business-center/guidance/dealers-guide-used-car-rule