The No Surprises Act Is Good News For Uninsured Patients, Too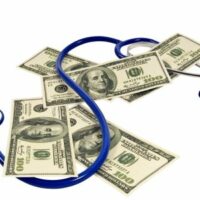 Now that 2021 is well into its fourth quarter, the speculations are beginning about what 2022 will hold.  New, scarier variants of the SARS-COV-2 virus?  Midterm elections that are every bit as ugly as the last few election cycles have been?  Rising prices of food and other consumer goods?  One thing that has to be better in 2022 is a new change to medical billing that will take effect on January 1.  No matter how expensive everything else gets, patients' medical bills are almost certain to become less expensive due to the No Surprises Act.  While the main purpose of the bill is to stop healthcare providers from charging insured patients out-of-network rates when the care they received from out-of-network providers was in the context of emergency medical services, the new law also contains provisions that will protect uninsured patients from financially ruinous medical bills.  Unfortunately, the law does not apply retroactively, so if a single emergency room visit several years ago ruined your finances, contact a Philadelphia consumer law attorney.
Doctors Need to Get Paid, but Not Necessarily by Patients Who Are Living Paycheck to Paycheck
The astronomical cost of healthcare in the United States is not a new problem; consider that Michael Moore's documentary Sicko has long since celebrated its 15th anniversary.  One of the biggest sources of debt, defaults of debt, and bankruptcy filings is the dreaded surprise medical bill.  A patient goes to the hospital during a medical emergency, and their insurance company charges them the amounts listed in their policy for the ER visit and, if applicable, the hospital stay, but then even bigger bills start arriving.  The doctor that treated them in the ER wasn't in their insurance network, and now the patient is responsible for hundreds of dollars, or even thousands of dollars, in unanticipated medical costs.  (If you could wait until doctors in your network were available, it would just be a regular doctor's appointment, not a medical emergency.)
Pursuant to the No Surprises Act, out-of-network doctors, radiologists, air ambulances, and other healthcare providers that treat patients in an emergency cannot bill the patient for more than they would charge an in-network patient for the same service. Who pays the rest, though?  The short answer is, it isn't your problem.  The longer answer is that your insurance company pays, but how much they pay varies on a case-by-case basis.  The out-of-network doctor must negotiate with the patient's insurance providers through arbitration to decide how much the insurance company will pay.
Arbitration for Uninsured Patients
Uninsured patients will also have access to the arbitration process; it costs $25 percent to participate.  If an uninsured patient receives a medical bill for $400 or more, they will be eligible to negotiate to settle it for a lower amount through arbitration.
Contact Louis S. Schwartz About Medical Debt
A consumer law attorney can help you if you are struggling with medical bills you can't pay, whether or not you have health insurance.  Contact Louis S. Schwartz at CONSUMERLAWPA.com to set up a free, confidential consultation.
Resource:
khn.org/news/article/surprise-billing-rule-puts-a-thumb-on-the-scale-to-keep-arbitrated-costs-in-check/