Some Medical Debts Will No Longer Appear On Your Credit Report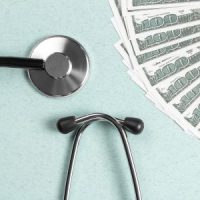 Although some recent developments provide reasons to be hopeful, America's medical debt problem is not going away any time soon.  Medicaid expansions and the Affordable Care Act have meant that fewer people are uninsured; nine out of every ten adults in the United States have some form of health insurance.  The No Surprises Act may not be able to reduce the number of medical bills that appear in patients' mailboxes, but at least the amounts of money those bills request will be smaller.  Likewise, charities like RIP Medical Debt are dedicated to helping patients get free of debt burdens that have been following them around since they suffered an illness or injury years ago.  Despite all of these developments, many of us have old medical debts that turn up on our credit reports, making it harder to qualify for loans, and making the interest rates higher on the loans we do receive.  This summer, credit reports from the three major credit reporting agencies are about to get a makeover, one that makes some of your medical debts invisible to prospective lenders, landlords, and employers.  Meanwhile, a Philadelphia debt collection abuse lawyer can help you resolve your medical debts to minimize the damage they can do to your credit score.
Goodbye, Small Bills
Starting on July 1, 2022, credit reports from Equifax, Experian, and TransUnion will no longer display medical debts where the borrower owes less than $500.  This is especially encouraging, considering that, pursuant to the No Surprises Act, out-of-network providers who treat you on an emergency basis must charge you the same rate that an in-network provider would have charged you.  Therefore, an out-of-network anesthesiologist that sent you a bill for $600 before the No Surprises Act can now only bill you for a fraction of that.
Goodbye, New Bills
According to the old rules, the credit reporting agencies give you a six-month grace period before your unpaid balances appear on your credit report.  The new rules extend the grace period to a year.  While most of us can't afford to pay off all our medical bills in a year, this new rule can help you prioritize paying the big bills down to less than $500 in the first year, so that they can't mess with your credit report.
Goodbye, Bills That You Already Paid Off
Perhaps the cruelest thing about credit reports is that they continue to hold it against you that you once incurred a debt even after you have paid it off.  Under the new rules, medical debts will disappear from your credit report as soon as you pay them off, even if they went to a collection agency before you paid them.
Contact Louis S. Schwartz About Solutions to Medical Debt
The new credit reporting rules are a start, but they will not automatically make everyone's medical debt disappear.  A Philadelphia consumer law attorney can help you consolidate or settle your debt if your medical bills are insurmountable.  Contact Louis S. Schwartz at CONSUMERLAWPA.com to set up a free, confidential consultation.
Source:
cnn.com/2022/03/19/business/credit-reporting-agencies-medical-debt/index.html