Pennsylvania Auto Repair Shop Regulations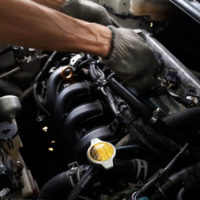 Although Pennsylvania law protects consumers from being defrauded by auto repair shops, thousands of people are still taken advantage of every year. In these cases, it is critical to speak with an experienced repair shop fraud attorney who can ensure that you are compensated for your losses.
What Qualifies as a Repair Shop?
The regulations put in in place in Pennsylvania apply to auto repair shops, which includes anyone who engages in the business of:
Diagnosing or repairing malfunctioning or damaged vehicles; or
Performing maintenance service on vehicles.
This includes auto body shops, as well as retail stores that offer automotive services and dealers who provide repairs and services. However, the definition does not cover city and state agencies, or any businesses that repair, service, or maintain vehicles for the use of their employees.
Repair Shop Requirements
The Automotive Industry Trade Practices Regulations require repair shops to take certain steps when repairing someone's car, including:
Obtaining the customer's written or verbal authorization before charging for repairs;
Obtaining additional authorization from the car owner before performing repairs that exceed the dollar limit already agreed upon;
Informing the car owner when parts on the vehicle are new, used, or reconditioned;
Disclosing all charges for estimates and storage before making the repair;
Completing repairs within the agreed upon timeframe and if no time is mentioned, within 24 hours of delivery;
Advising consumers of their right to have replaced parts returned to them after the repairs are made; and
Giving customers a detailed bill that itemizes the charges for parts and labor.
Invoices given to customers must also contain certain information, including:
The date that repairs were finished;
The name and address of the customer and the repair shop;
The date that the car was delivered for service;
The year, make, odometer reading, and registration number of the vehicle;
An itemized list of the specific repairs or maintenance services performed on the car in question;
A list of all parts supplied by the repair shop, including their name, number, and price; and
The labor charge for the repair work, including the number of hours worked, the price charged for each hour, and the total amount.
Repair shops that do not comply with these rules can be held accountable for their actions in court, where the injured parties can collect damages totaling up to three times the amount of their actual losses.
Contact an Experienced Philadelphia Repair Shop Fraud Lawyer
Even vehicle owners who use great care when choosing a repair shop to service their vehicles can end up being defrauded. Fortunately, these companies can be held accountable in court, so if you took your car in for repairs that were not made, or you were overcharged or not notified that the replacement parts were not new, you could be eligible for damages. To learn more about your rights, please call experienced repair shop fraud attorney Louis S. Schwartz at CONSUMERLAWPA.com. Initial consultations are conducted free of charge, so please don't hesitate to call or contact us online.
Resource:
attorneygeneral.gov/uploadedFiles/MainSite/Content/Press/brochuresPublications/bcp_book.pdf