Credit Counseling In Pennsylvania Bankruptcy Cases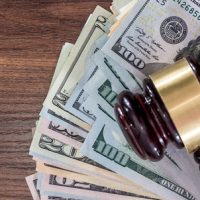 If you have been struggling with debt for years, then filing for bankruptcy protection is a reasonable and admirable New Year's resolution.  Even though the court aims to make the process of filing for bankruptcy as accessible as possible, it is not as simple as submitting a form and instantly watching your debts disappear.  You must comply with a set of legal requirements in order to get the court to approve your filing for bankruptcy protection.  In practice, this takes several months of planning.  Taking a credit counseling course, as the law requires, is easy, but successfully managing your bankruptcy case from start to finish goes the most smoothly when you work with a Philadelphia debt collection abuse lawyer.
The First Credit Counseling Course: Before Your Bankruptcy Filing
In chapter 7 bankruptcy, the court discharges your eligible debts almost immediately.  It has the right to sell your non-exempt assets and put the proceeds toward debt repayment, but most chapter 7 bankruptcy cases resolve without the court selling any of the debtor's assets.  In chapter 13, the court negotiates a repayment plan between the debtor and the creditors, and after the debtor abides by the payment plan for between three and five years, the creditors discharge the remaining balance of the debt.
In either type of bankruptcy filing, you must take a pre-filing credit counseling course before you submit the bankruptcy petition to the court; this is known as the first credit counseling course.  The first credit counseling course is available online for as little as $19.95.  The course lasts one hour and does not involve a test; you simply receive a certificate of completion as soon as you finish reading or listening to all of the information.  You must submit a copy of your certificate of completion with your bankruptcy filing.  Spouses who are filing for bankruptcy jointly may complete the credit counseling course together or separately.
The Second Credit Counseling Course: Before the Court Discharges Your Debts
After you file your bankruptcy petition, your bankruptcy case begins in earnest.  During the course of your bankruptcy case, you must complete a second credit counseling course.  This course is a prerequisite to getting your debts discharged in chapter 7 or chapter 13 bankruptcy.  The second credit counseling course also costs about $20 and is offered online.  It takes about two hours to complete, and at the end, there is a multiple-choice test; you must answer at least 70 percent of the questions correctly to earn a passing score.  You may retake the test an unlimited number of times.  As with the first credit counseling course, you receive a certificate of completion upon completing the course, and you should submit it to the court when you receive it.
Contact Louis S. Schwartz About Getting Started With a Bankruptcy Filing
A Philadelphia consumer law attorney can help you comply with the requirements of a chapter 7 or chapter 13 bankruptcy filing.  Contact Louis S. Schwartz at CONSUMERLAWPA.com to set up a free, confidential consultation.
Sources:
debtorcc.org/first-bankruptcy-course.aspx
debtoredu.com/pre-discharge-bankruptcy-course.aspx