Does The Cash Diet Method Of Debt Repayment Really Work?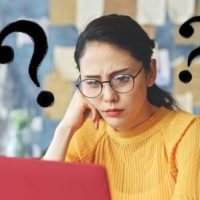 If you are no longer new to adulthood, it is hard not to smile when young people find out about the trends that were popular in their youth and think that they were the first to discover them.  Most of the latest fads on social media aren't new at all; they are just being remixed on a new platform.  A personal finance strategy that involves stuffing envelopes full of cash and spending from those instead of swiping your debit card or using Apple Pay or buy now pay later (BNPL) is the subject of some videos that are enjoying popularity on Tik Tok these days, but the envelope method is not new as debt repayment strategies go.  If debt is stressing you out, then instead of or in addition to stashing your money in envelopes, you should contact a Philadelphia debt collection abuse lawyer.
Should Cashing Your Paycheck and Stuffing It Into Envelopes Be Your New Year's Resolution?
The envelope method promoted by professional personal finance experts and Tik Tok personalities alike is simple.  It is a way of making your budget tangible.  When your paycheck gets deposited into your bank account, decide how much you can afford to spend on groceries, transportation, and other categories that can be paid for in cash, withdraw these amounts from your account, and put the appropriate amounts of cash in envelopes designated for that category.  Leave money in your account for automatically debited bill payments such as car insurance.  Only spend what you have set aside in the envelopes; this means planning your grocery shopping trips carefully and being strategic about using up the non-perishable food you already have.  If you have children, decorating the envelopes can be a celebratory activity.
Sticking to a Budget Only Works If You Have an Income
Sticking to a budget is an effective way to stop yourself from spending money carelessly, and envelopes full of cash make it easy to visualize your budget and your spending.  If you only have seven dollars left in your food budget and tomorrow is not payday, you should cook the spaghetti that is in your pantry and dress it with salt, pepper, oil, and garlic powder (or whatever other toppings are in your kitchen) instead of going to Wawa for a cheesesteak.  High income households that follow this method will find that, at the end of the month, they have money left over which they can use to pay more than the minimum payments on their debts.  If the problem is that necessities are so expensive that your income doesn't cover them, you may need to consider debt settlement or filing for bankruptcy protection.
Contact Louis S. Schwartz About Debt Problems That a Cash Diet Can't Solve
A Philadelphia consumer law attorney can help you address the root causes of your debt problems and find a way out of them.  Contact Louis S. Schwartz at CONSUMERLAWPA.com to set up a free, confidential consultation.
Source:
npr.org/2022/12/07/1140558220/rising-debt-cash-stuffing-envelope-system