When Are You Obligated To Pay A Family Member's Credit Card Debt?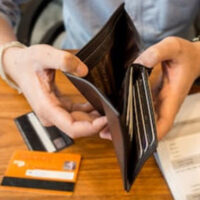 Spending beyond one's means is a frequent source of conflict between family members, but most of the time, the conflict is not really about the credit card bills themselves.  Most of the people who are angry or worried about a family member's credit card debt are not themselves legally responsible for paying back the debt.  They are really upset about the borrower's dishonesty with them about finances or about a larger pattern of irresponsible decision making on the borrower's chart.  They might fear that the debt is only a sign of a larger problem, such as mental illness or financial abuse.  The times when the credit card company can pursue you for repayment of a debt that someone else incurred are the exception rather than the rule.  If you are getting calls from creditors about a family member's credit card debt, contact a Philadelphia debt collection abuse lawyer.
Authorized Users and those Who Let Them Borrow
If you have a credit card, you can add other authorized users to your account.  Maybe you did this with your spouse whose credit was not as good as yours or with an adult son or daughter that you wanted to help.  The credit card company will issue additional cards with the authorized users' names on the, but the account is yours alone.  This means that you alone are responsible for the debt.  If the authorized user abuses your trust and generosity, this can lead to a divorce or a rift among family members, but don't expect the credit card company to cut you any slack.  From a legal standpoint, you are the one that consented to someone else borrowing money that you agreed to repay.
Equitable Distribution Is for Joint Borrowers
Pennsylvania's equitable distribution laws require divorce courts to divide a couple's marital assets and debts in the fairest way possible, given the couple's situation.  This means that the court decides on a case-by-case basis how to divide the debt.  If you and your spouse applied for the credit card jointly, its balance is definitely a marital debt to be divided.  Credit card debt incurred during the marriage, even if only one spouse's name is on the account, can also count as marital debt.  You, your spouse, and your lawyers can decide the fairest and most reasonable way to divide the debt.
Are Surviving Relatives Responsible for a Deceased Person's Credit Card Debt?
When a married couple opens a credit card account together, and if they still owe a balance on it when one spouse dies, the surviving spouse becomes responsible for the debt.  Other than that, surviving relatives do not become responsible for a deceased relative's credit card debt unless they are joint borrowers.  Credit card companies can try to get a recently deceased person's estate to pay the decedent's outstanding balance by filing a claim with the estate, but it is up to the probate court to decide how much, if anything, the estate should pay.
Let Us Help You Today
A Philadelphia debt collection abuse attorney can help you protect yourself from unscrupulous debt collectors if financial generosity is your love language.  Contact Louis S. Schwartz at CONSUMERLAWPA.com to set up a free, confidential consultation.
Resource:
kiplinger.com/personal-finance/credit-debt/debt/601659/debt-after-death-what-you-should-know#:~:text=Usually%2C%20the%20deceased's%20estate%20pays,she%20is%20a%20joint%20borrower