What If That Freebie Is Really A Loan With A 1,000 Percent Interest Rate?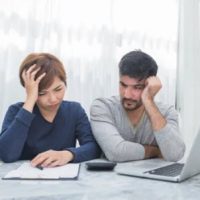 If you bought your house a decade or more ago and are still current or mortgage payments, this is a source of pride and security, even as all your other financial circumstances come crashing down.  The past few years have shown us how financially vulnerable all except the wealthiest Americans are; even the upper middle class lives paycheck to paycheck.  Everyone borrows to afford necessities and minor splurges, whether by charging purchases on credit cards or enrolling in a buy now pay later (BNPL) plan.  A cash gift that you never have to repay sounds like a dream come true, but as everyone with the requisite common sense to stay current on mortgage payments knows, if something sounds like it is too good to be true, then it probably is.  Pennsylvania is one of three states calling into question a popular program where a real estate broker offers cash gifts to cash-strapped homeowners with numerous strings attached.  If, out of desperation to keep your home, you have fallen prey to predatory lenders, contact Philadelphia debt collection abuse lawyer.
Does MV Realty Offer a Faustian Bargain?
MV Realty, a real estate brokerage firm that operates in many states, has drawn criticism for the Homeowner Benefit Program, which Pennsylvania's lawsuit alleges is a predatory lending scheme.  Participants in the program get a $1,000 payment from MV Realty, and they do not pay it back.  The only catch is that, if the participant sells the house within 40 years of receiving the cash, they must use MV Realty as their broker, or else pay MV Realty six percent of the house's value as of the time the participant lists it for sale.  This means that, if the house is worth $300,000, the participant must pay MV Realty $18,000.  According to Kerry Smith, a Philadelphia lawyer for Community Legal Services, such an astronomical interest rate "would make a loan shark blush."
Even worse, if the original homeowner dies, then the agreement with MV Realty passes on to his or her heirs.  According to the terms of the Homeowner Benefit Program, surviving relatives have ten days to notify MV Realty of the participant's death and of the heirs' decision to keep the agreement with MV Realty or to pay the six percent penalty.  In other words, MV Realty reserves the right to harass grieving family members in probate court about debts that they probably didn't know existed.
Pennsylvania has filed a lawsuit against MV Realty, alleging predatory lending, saying that it put financially struggling homeowners at even greater risk of losing their homes.  Florida and Massachusetts have also filed similar lawsuits, and U.S. Senators from Minnesota, Ohio, and Oregon have openly criticized MV Realty and its Homeowner Benefit Program.
Contact Louis S. Schwartz About Predatory Lending Claims
A Philadelphia consumer law attorney can help you if you have been a victim of a predatory lending scheme related to your ownership of your home.  Contact Louis S. Schwartz at CONSUMERLAWPA.com to set up a free, confidential consultation.
Source:
forbes.com/sites/brandonkochkodin/2023/01/09/reality-tv-villain-meets-desperate-homeowners-three-states-are-suing-over-alleged-fast-cash-scam/?sh=40fc89384f6a