WARN Notices: A Canary In A Coal Mine For Strategizing About Debt Repayment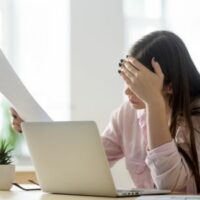 There is nothing quite like the feeling of panic you feel when you find out that your position is being eliminated, but the dread you feel when you find out bad news about your local economy, even if the piece of news does not directly affect you, is not pleasant, either.  Instincts can be helpful in many situations, and if, when you read about other people in your area losing their jobs, a little voice in your head tells you that you should do something to address your debt situation before things get worse, you should listen.  In fact, when employers lay off large numbers of workers, Pennsylvania law requires them to notify a large number of employees of this fact, more than the number of workers whose positions are being terminated, and to do so far enough in advance of the layoffs to enable workers to make new plans about work and finances.  If your employer has issued a WARN notice, and you were struggling with debt even before the notice arrived, the best time to contact a Pennsylvania consumer law attorney is before you find out whether you can keep your job.
Pay Attention to WARN Notices, Even If Your Job Is Safe for Now
The Worker Adjustment and Retraining Notification (WARN) Act became law in Pennsylvania in 1989.  It requires for-profit and not-for-profit employers in the private sector, as well as some public sector employers, to notify their employees when the employee is facing a situation that will require it to lay off a large number of employees.  Pursuant to the WARN Act, the employer must send the WARN notices at least 60 days before the layoffs occur.
The law requires WARN notices when an employer is closing a work site or division or is involved in any other event that will cause 500 or more full-time employees, or one third of its total number of full-time employees, whichever number is smaller, to suffer employment loss.  The WAR Act defines "employment loss" to include not only permanent layoffs, but also temporary furloughs that last six months or more and reductions in work hours where an employee works less than 50 percent of their previous hours every month in a six-month period.  Employers are exempt from providing WARN notices if the reason for the employment loss is a force majeure event such as a natural disaster.
Employment lawyers can help you resolve disputes related to WARN Act notices and layoffs.  From the perspective of a consumer law attorney, however, a WARN notice anywhere in Philadelphia is a call to read the handwriting on the wall that we are facing tough economic times.
Contact an Attorney for Help
A Philadelphia debt collection abuse attorney can help you be proactive about negotiating with creditors and seeking loan forgiveness when applicable.  Contact Louis S. Schwartz at CONSUMERLAWPA.com to set up a free, confidential consultation.
Resource:
dli.pa.gov/Individuals/Workforce-Development/warn/Pages/requirements.aspx