Tips for Buying a Used Car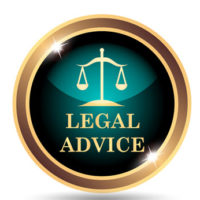 Whether you're looking to buy a used car for yourself or for a family member, it is important to keep in mind that buying a used vehicle is a much different process than buying a new one. For instance, used vehicles, unlike new cars, are protected by Pennsylvania's Lemon Law. However, this doesn't mean that used car buyers are left without any legal protections, as Pennsylvania also specifically prohibits dealerships from engaging in used car fraud.
While filing a claim against an unscrupulous dealer can help wronged customers obtain compensation for their losses, it can also be a time-consuming process, so it's still a good idea for those who are thinking about buying a used car to reduce their chances of being taken advantage of by taking the following steps. To learn more about your own legal protections when buying a used car, please contact our experienced used car fraud legal team today for assistance.
Assessing Your Needs
To ensure that buyers get a good deal when purchasing a used vehicle, consumers are encouraged to assess their specific vehicle-related needs, including:
How long they plan on keeping the car;
The size and features that they need;
Their budget;
The cost of operation and maintenance; and
Whether they owe remaining loan payments on their current vehicle.
All of these elements will play an important role in deciding what type of used car to buy, as well as what dealership to trust with the transaction.
Completing a Thorough Inspection
Ensuring that a vehicle doesn't suffer from any major defects is critical when buying a used car. This can be achieved by taking a few important steps, including:
Inspecting the car in daylight and in good weather for rust or cracks, as well as damage to the lights, doors, tires, windows, heaters, and windshield wipers;
Conducting a test drive;
Asking a trusted mechanic to inspect the vehicle for defects; and
Checking the interior of the vehicle for signs of flood damage.
Used car dealers are prohibited under Pennsylvania law from selling vehicles with certain defects, such as flood damage, a bent or cracked frame, or problems with the transmission. Unfortunately, not all dealers abide by these rules, making it especially important for used car buyers to conduct their own inspections before purchasing a vehicle.
Researching the Vehicle
Aside from ensuring that a vehicle is safe to drive, used car buyers should also consider doing their own research on any cars that they are thinking about purchasing. This includes:
Researching the make and model of the vehicle in question;
Determining the market value of vehicles in which they are interested;
Checking a car's history report, which can help identify odometer rollback, accident history, or a salvaged title; and
Verifying a car's VIN to ensure that it matches the vehicle that is being sold.
Taking these steps can help protect consumers from unscrupulous dealers who attempt to sell defective or stolen vehicles.
Contact an Experienced Philadelphia Used Car Fraud Attorney
Even consumers who ensure that their contracts are in writing, do their own research, and test drive vehicles before buying could end up being the victim of auto fraud. Contact dedicated Philadelphia used car fraud attorney Louis S. Schwartz at CONSUMERLAWPA.com today to learn more about your legal options.
Resource:
attorneygeneral.gov/protect-yourself/consumer-advisories/tips-on-buying-a-used-car/