Do I Have an Auto Fraud Case?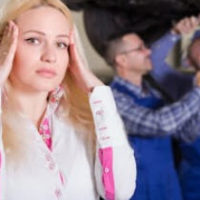 With negotiable pricing, add-on options, upgrades, and varied financing plans, purchasing a used vehicle is no easy task. Unfortunately, this means that many consumers, even those who are careful and do their research, are at risk of being misled by unethical auto dealers. In an effort to combat this type of behavior, the Pennsylvania Legislature passed a series of laws that provide consumers with a number of protections in the event that they are defrauded by an unscrupulous used car dealer. It can, however, be difficult to determine exactly what qualifies as fraud and whether a person even has a case, so if you believe that you were taken advantage of by an auto dealership, it is important to speak with an experienced Philadelphia used car fraud lawyer who can assess your case and explain your legal options.
Material Omissions and Misrepresentations
There are a variety of different types of auto fraud, many of which are surprisingly common not only in Pennsylvania, but across the country. However, a person only has a valid basis for an auto fraud-related legal claim if:
A dealer omitted a material fact during the transaction; or
A dealer misrepresented a fact during the sale.
The former occurs when a dealer is required by law or duty to disclose an important fact to a purchaser, but fails to do so. If, for instance, a dealership knew or should have known that a vehicle suffered frame damage in an earlier car accident, it would be required to disclose that information to anyone thinking about buying the car. Other common defects that must be disclosed by dealers include:
Whether a vehicle was ever used as a rental;
Whether a car has a salvage title;
Whether a vehicle had been in a collision that required major repair work; and
Whether a vehicle has damage to its transmission, frame, engine block, or differential, is unable to pass state inspections, or was damaged in a flood.
Failing to make these types of disclosures opens dealers up to liability for the cost of the vehicle and any related losses.
Similarly, misrepresenting facts about a used car is considered fraud under Pennsylvania law and involves not failing to mention something important to a potential buyer, but actually lying about it. For instance, odometer and price tampering, selling a used vehicle as new, and changing the terms in a contract without notifying the buyer, are all considered misrepresentations in Pennsylvania law that justify a legal claim of auto fraud against a dealer.
Used Car Fraud Lawyer in Philadelphia
Our legal team looks at a variety of factors when determining whether a person has a valid auto fraud case, including the vehicle's prior history, as well as finance paperwork, bills of sale, warranties, and odometer disclosures. For help determining whether you have a valid legal claim against a dealership in Philadelphia, please contact Louis S. Schwartz at CONSUMERLAWPA.com today. Initial consultations are offered free of charge, so please don't hesitate to call or contact us online at your earliest convenience.
Resource:
americanbar.org/content/dam/aba/publications/franchising_law_journal/Summer2015/FLJ%2035-1%20GINSBURG.pdf