Philadelphia Home Contractor Allegedly Absconds With Victim's Security Deposit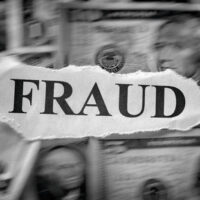 When you hire a contractor to make repairs to your house, you should first ask them to show proof of their licenses and insurance; if you hire an uninsured or unlicensed contractor, you face an uphill battle in getting your own homeowner's insurance to pay for any damage the incompetent contractor causes.  It is also a good idea to research the contractor's reputation on review sites, even though these do not tell you the whole story.  Plenty of successful repairs do not end up being the subject of online reviews; when your house and its appliances are in good working order, you hardly notice them, so the contractor does the repairs, the customer pays for them, and they go their separate ways.  Negative reviews could just be a case of a few unsatisfied customers venting their anger, or they could even be fakes planted by jealous competitors.  Likewise, glowing reviews could be the result of the contractor paying someone to write them.  Even if you do your due diligence, there is still a chance that the contractor will do an unsatisfactory job or leave the work unfinished.  If this happens, contact a Philadelphia home contractor fraud attorney.
Contractor Accused of Stealing Victim's Cash Jar
In December 2020, a 66-year-old North Wales woman contacted Ron Williams through the Nextdoor app and inquired about repairs to her kitchen caused by a broken dishwasher.  When Williams came to her house to inspect the damage, she paid him $200 from a cash jar she kept in a kitchen cabinet.  Williams showed the victim his insurance documents, which police later discovered were fraudulent.
Williams returned the next day to start the job, and told the victim that he would complete the work in stages.  This raised the victim's suspicions, and she cancelled the agreement and asked Williams to return the deposit.  He said he would come back with her deposit, but he never did, and he did not respond to her attempts to contact him.  She later discovered that her cash jar was missing; it had contained $300 after she paid Williams the deposit.  The victim then notified police.
An investigation revealed that, over the past year, at least seven people in the Philadelphia area have complained to police about Williams doing incomplete home repairs.  The investigation also revealed that the address Williams listed for himself is actually his grandmother's residence and that Williams is probably living in New Jersey.  He may use the aliases Rob Wilson and Ron Willis.  He is currently facing charges for theft and receiving stolen property.  Like all defendants in criminal cases, Williams is presumed innocent until he pleads guilty or is found guilty at a jury trial.  Even if Williams is not convicted, the victims have the right to seek damages from him in civil court.
Contact an Attorney Today for Help
A Philadelphia home contractor fraud lawyer can help you recover from financial losses you have suffered due to poor workmanship, broken promises, fraud, or theft by home contractors.  Contact Louis S. Schwartz at CONSUMERLAWPA.com to set up a free, confidential consultation.
Resource:
levittownnow.com/2021/06/18/police-investigation-into-regional-contractor-underway/