Philadelphia Contractor Faces Criminal Charges For Defrauding At Least 10 Homeowners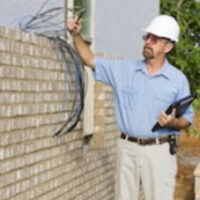 Operating a home contracting business, or any kind of business, requires you to have a thick skin about criticism.  No matter how good you are at your job, someone will complain about you, and the most disgruntled customers will post negative reviews of you online; some of their complaints will represent just one side of the story, and others will be outright fabrications.  This is all just business as usual.  When multiple customers say that a contractor took their money and never did the work they agreed to do, though, that is a sign of a more serious problem.  Last month, a contractor in Philadelphia was arrested and charged with fraud, but customers have been alleging for years that he was bad news.  If a contractor took your money and then never came back to finish the job, contact a Philadelphia home contractor fraud lawyer.
Contractor Faces 13 Counts of Home Improvement Fraud
Juan Rodriguez has been working as a home contractor in Pennsylvania for years, and he has left plenty of dissatisfied customers in his wake.  In 2017, Action News Troubleshooters interviewed several homeowners and the owner of a banquet hall who said Rodriguez ghosted them after accepting payment for the renovation projects for which they had hired him.  When news correspondents contacted Rodriguez, he said that he had moved to Ohio, but reporters later saw him wearing the uniform of a new construction company and driving a van with the new company's name, as well as Rodriguez's phone number, painted on the side.  When Nydia Han of Action News tried to interview him, Rodriguez instructed her to talk to his lawyer, but when Han contacted the lawyer, he held that Rodriguez was not his client.
This year, Rodriguez is facing criminal charges, namely 13 counts of home improvement fraud and 11 counts of theft by deception.  One of the alleged victims hired Rodriguez after her house sustained fire damage and paid him $60,000 over several installments, but Rodriguez never came back to finish the job.  When Action News contacted Rodriguez this time, he said that he had every intention of finishing the projects, but that the COVID-19 pandemic had delayed his work.  The clients he allegedly defrauded claim that they paid him for the work a year or more before the pandemic began.
Whether or not Rodriguez is convicted of any of the charges, homeowners who suffered financial losses because of his failure to complete the work on their homes have the right to file civil lawsuits against him.  At least one homeowner has a pending lawsuit against Rodriguez in civil court.
Contact Louis S. Schwartz About Home Improvement Fraud
By going to court, you can get your money back if a home contractor disappeared without finishing the job.  A Philadelphia consumer law attorney can help you if you have been a victim of home improvement fraud, whether or not the contractor got criminal charges for their actions.  Contact Louis S. Schwartz at CONSUMERLAWPA.com to set up a free, confidential consultation.
Sources:
6abc.com/contractor-juan-rodriguez-charged-philadelphia-district-attorneys-office-action-news-troubleshooter/11670147/
6abc.com/action-news-troubleshooters-philadelphia-department-of-licenses-and-inspections-juan-rodriquez-contractor-jc-general-contracting/1954377/