Most Common Types Of Home Improvement Fraud In Pennsylvania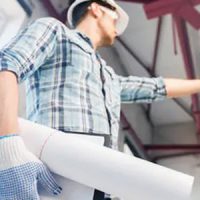 In today's economy, complaining about home contractor fraud seems like a high class worry.  If you can afford to own a house, you are among the lucky few, and if you can afford to make its necessary repairs, you are in an especially strong financial position.  If home contractors are dishonest with you, however, you can suffer financial losses.  You have the right to file a lawsuit and seek damages from any party who causes you to incur financial losses because of its negligence or fraudulent activity.  In other words, the money you can get in a home improvement fraud lawsuit depends on how much money you lost because of the contractor's wrongdoing, not on how much money you still have left to hire another contractor to fix the mess that the first contractor made.  If a home contractor was dishonest with you and caused you to lose money, contact a Philadelphia home contractor fraud lawyer.
Intentionally Providing Inaccurate Estimates
Before you authorize a home contractor to make repairs or improvements to your house, you should ask for an itemized estimate.  One form of home contractor fraud includes listing false or intentionally misleading information on the estimate.  For example, the home contractor might make the materials or estimated number of work hours appear lower than the contractor knows it will be, and then charge you more when, to your surprise but not the contractor's, the project goes over budget and over schedule.  Likewise, the contractor might knowingly inflate the cost of materials.
Changing Their Choice of Materials Without the Homeowner's Consent
Another fraudulent scheme that home contractors sometimes perpetrate involves being dishonest about the materials they use.  The contractors might quote you the prices for one type of material, but after you agree to use the material, they might buy a cheaper material instead, but not reduce the amount they charge you to reflect this.
How to Protect Yourself Against Home Improvement Fraud
When it comes to home contractor fraud, an ounce of prevention is worth a pound of cure.  Check the Attorney General's website to ensure that your contractor's license is valid.  Obtain multiple bids to make sure the price is reasonable and not so low that it could only be a scam.  Finally, check the contractor's reference or contact the Better Business Bureau to see whether anyone has filed a complaint about the contractor.
No matter what you do, do not hire a home contractor that does not have a valid license and insurance.  If you do this, it will be extraordinarily difficult for you to recover damages in a home contractor fraud suit.  Lack of caution on a plaintiff's part does not equal fraud or negligence on a defendant's part.
Contact Louis S. Schwartz About Home Contractor Fraud
A Philadelphia consumer law attorney can help you if a home contractor misled you about prices or materials, causing you to lose money.  Contact Louis S. Schwartz at CONSUMERLAWPA.com to set up a free, confidential consultation.
Source:
attorneygeneral.gov/protect-yourself/home-improvement/