Is Patient Financing The Lesser Of Two Evils?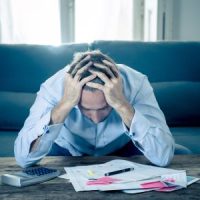 When it comes to seeking medical treatment, the worst-case scenario is that you are sick enough to require treatment but not poor enough to qualify for Medicaid, and that, even if you have medical insurance, but even after it pays its portion and negotiates write-offs with the providers, you are still left with tens of thousands of dollars in medical bills.  A single hospitalization can leave you with an endless cascade of bills from the hospital, the doctors who treated you while you were there, and the follow-up treatment you received, whether in the form of office visits, diagnostic tests, or prescription drugs.  In other words, one illness from which you recover fully can be financially disastrous, even if before the illness, you could afford to save for retirement and contribute to a college fund for your children.  Therefore, many hospitals and doctor's offices offer payment plans where you can pay in installments for little or not interest.  Under the best of circumstances, these can help patients pay their bills without adversely affecting their credit ratings, but at worst, they border on predatory lending, especially since patients have no choice but to commit to some way of paying for treatment.  If you are struggling to keep up with a payment plan for your medical bills, contact a Philadelphia debt collection abuse lawyer.
Is BNPL for Medical Bills Better Than Having Your Medical Debt Sold to Collections?
An increasing number of hospitals and healthcare providers are partnering with third-party patient financing services companies such as AccessOne, MediCredit, and Synchrony.  These companies offer payment plans that the companies advertise as being more consumer-friendly than credit cards; they don't require credit checks, and the interest rates are much lower than credit cards, sometimes even zero interest.  (Each hospital works out the terms of its arrangement with the patient financing provider on an individual basis; the hospitals that serve lower-income patients tend to offer no interest or low interest financing.)  They are more like buy now pay later (BNPL) than credit cards.  They often advertise to patients in doctor's office waiting rooms.
Proponents of these plans say that they protect consumers from having their medical debt sold to collection agencies, but these protections only last as long as consumers do not fall behind on payments.  After that, the third-party lenders refer the debt back to the hospital, and the road to collections, creditor harassment, and business-to-consumer lawsuits can begin in earnest.  If you are struggling with medical debt after signing up for a patient financing plan, the best solution to the problem could be to settle the debt for less than its original amount or to pay off the medical debt with a low-interest personal loan with low monthly payments.
Contact Louis S. Schwartz About Protection Against Creditor Harassment
A Philadelphia consumer law attorney can help you if you signed up for a patient financing plan and are now at risk of having your account turned over to collections.  Contact Louis S. Schwartz at CONSUMERLAWPA.com to set up a free, confidential consultation.
Source:
npr.org/sections/health-shots/2022/11/17/1136201685/medical-debt-high-interest-credit-cards-hospitals-profit