How Scary Is It That Facebook Is Launching A Debt Collection Program?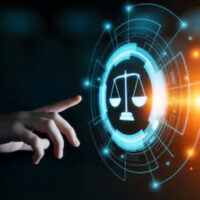 Facebook has been making people feel worse about themselves for going on twenty years now.  It started out as a forum for college students to pass judgment on each other's physical appearance in terms that school-sponsored publications do not allow.  Facebook was the original homeland of the humblebrag, where people show off purchases that are beyond the budget of most of the people who are likely to see the post and then say, "Oh, this old thing?" in response to the passive-aggressively admiring comments that inevitably pour in.  Of course, it has been years since Facebook has been a place just for boasting about conspicuous consumerism; actual commerce has been taking place on Facebook almost since the beginning.  Now that the Consumer Financial Protection Bureau's (CFPB) new guidelines regarding using social media for debt collection communications are about to go into effect, Facebook has announced a new program to enable businesses to request payment.  Contact a Philadelphia debt collection abuse lawyer to find out more about how creditors can or cannot bully you on Facebook.
A Boon to Small Business Owners or Just Another Way for Facebook to Ruin Your Day?
This month, Facebook announced that it is launching a new program called Facebook Invoice Fast Track.  Participating businesses can submit invoices directly to Facebook instead of to the customers from whom the company is requesting payment.  Facebook will pay the invoices in full (for a small fee, equal to one percent of the invoice) and then seek payment from the customers.  It is able to do this now, because by the end of this year, the CFPB will begin allowing creditors and third-party collection agencies to contact borrowers via social media about debt payment.
An optimist would say that the Facebook Invoice Fast Track will enable small businesses to collect payment in full quickly instead of spending considerable effort (in other words, employees' billable hours) pursuing partial payments, thus freeing them up to spend their resources on other aspects of business.  Facebook says that it will first offer the service to businesses owned by women, ethnic minorities, U.S. military veterans, people with disabilities, and LGBTQIA+ people.  It also says that it will focus on invoices to be paid by corporate and government clients, as opposed to individuals.
A pessimist would say that the handwriting is on the wall for Facebook to become the world's biggest third-party debt collector.  Getting messages from Facebook bots about money you owe to a company from which you made a purchase sounds just as unpleasant as receiving communications from any other third-party collection agency.  Getting debt collection messages from the same platform that reminds you of how pretty your ex-husband's new girlfriend is or how bigoted your parents are, it only adds insult to injury.
Contact an Attorney Today for Help
A Philadelphia debt collection abuse attorney can help you get free of creditors and collection agencies constantly pestering you about debts that you cannot pay.  Contact Louis S. Schwartz at CONSUMERLAWPA.com to set up a free, confidential consultation.
Resource:
mashable.com/article/facebook-invoice-fast-track-invoice-purchasing