FTC Issues Refunds To Consumers Who Lost Money In Debt Collection Scam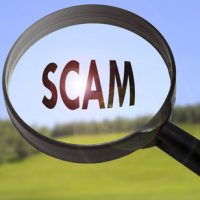 The debt collection industry exists on a spectrum from legal and transparent but still exploitatively expensive to downright scammy.  Most of the time, consumers find themselves screaming into the void about how unfair their debts are; at best they are met with customer service representatives who empathize with them but who cannot change the draconian rules contained in the fine print.  You know a debt collection operation is bad if it is so dishonest that the Federal Trade Commission (FTC) orders it to give consumers their money back; that only happens with the most deceptive or most predatory of consumer lending and debt collection operations.  This month, the FTS ordered the perpetrators of a debt collection scam to reimburse 1,966 victims of the scams an average of $516 each, adding up to a total settlement of just over $1 million.  If debt collectors are insisting that you owe a debt that you are sure you do not owe, you may be right.  If the debt collectors are threatening to sue or have actually sued you, contact a Philadelphia debt collection abuse lawyer.
The GAFS Group Scam and the FTC Refunds
Before 2019, scammers pretending to be lawyers representing entities called GAFS Group, Global Mediation Group, and Mediation Services.  The scammers pressured consumers to pay debts that the consumers did not owe and had ever owed; thousands of consumers paid, because the scammers kept insisting that the consumers owed the debts, and they threatened to sue the consumers if the consumers didn't pay.
In February 2019, after receiving numerous complaints from consumers about the scam, the FTC sued GAFS Group and its affiliates.  In August 2022, the defendants agreed to a settlement, and pursuant to this settlement, the FTC will issue refunds to the consumers harmed by the scam.  Known victims will receive their refunds either in the form of PayPal transfers or in the form of checks sent by postal mail.  If you receive a check in the mail, you must cash it or deposit it in your bank account within 90 days of the date of issuance of the check.  If you received a PayPal transfer, you must redeem it within 30 days of receipt.  The FTC will send claim forms in the mail to an additional 200 consumers that it believes might have been victims of the GAFS scam, but from whom it needs more information before it can be sure whether they are entitled to refunds and, if so, for what amount.  If you have not received a notice, but you paid a debt you did not owe under duress by GAFS Group or one of its affiliates, contact the refund administrator Analytics or a consumer law attorney.
Contact Louis S. Schwartz About Protecting Yourself Against Debt Collection Scams
A Philadelphia consumer law attorney can help you if debt collectors are harassing you with threats, or even with outright lies.  Contact Louis S. Schwartz at CONSUMERLAWPA.com to set up a free, confidential consultation.
Sources:
wrdw.com/2022/08/05/ftc-over-1-million-consumer-funds-returned-debt-collection-scheme/
ftc.gov/enforcement/refunds/gafs-group-refunds