Debt Collectors Target Consumers During the COVID-19 Pandemic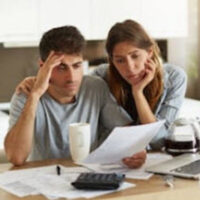 As we all struggle to adapt to the changes wrought by the COVID-19 emergency, many consumers have also found themselves to be the targets of renewed efforts by debt collection agencies. Although a number of states have taken steps to protect consumers from harassment during this stressful time, Pennsylvania has yet to do so. This does not mean, however, that consumers don't have the benefit of already existing legal protections, both at the state and federal level, so if you are being harassed by a debt collection agency, please reach out to our dedicated Philadelphia debt collection abuse attorneys today for help.
New Limits on Debt Collection Practices
A number of states, including New York, Maryland, and Massachusetts have placed new limits on debt collectors for the next several months. Similarly, the U.S. Department of Education and the Department of Veterans Affairs both recently announced that they would be suspending a variety of debt collection practices for the foreseeable future. One bill that was recently introduced into the Senate would even require that during national emergencies, such as the COVID-19 pandemic, debt collectors would only be permitted to communicate with consumers in writing. A number of advocates have also recommended the suspension of all debt collection activities, including wage garnishment, sales to debt purchasers, and referrals to debt collection agencies until quarantine restrictions have been lifted.
While these efforts could provide consumers with a significant amount of protection during a particularly tumultuous period in our nation's history, this type of approach could also result in oversights. Fearing this, many consumers have begun looking to the Consumer Financial Protection Bureau (CFPB) for guidance. Unfortunately, guidance from this agency has not yet been forthcoming, leaving many consumers questioning their rights and legal options.
An experienced debt collection abuse lawyer can play a critical role in ensuring that consumers are not taken advantage of by unscrupulous debt collectors, so if are being harassed by a collection agency or you have questions about your consumer rights, you should speak with an experienced attorney as soon as possible.
Reach Out to Our Experienced Philadelphia Debt Collection Legal Team
Collection agencies are prohibited by a number of state and federal laws from using certain unfair or deceptive tactics against consumers when collecting debts. This includes a bar against calling at certain times of the day, speaking with a debtor's employer, or disclosing information about a debt to others. Unfortunately, debt collection agencies don't always comply with these rules, which can leave wronged consumers struggling financially and under a significant amount of stress. To ensure that you are protected from unlawful collection practices, including harassment, please contact experienced Philadelphia consumer lawyer Louis S. Schwartz at CONSUMERLAWPA.com. You can also reach a member of our legal team by calling our office at 215-790-1800 or by sending us an online message. Initial consultations are offered free of charge, so please don't hesitate to call or contact us online at your earliest convenience.
Resource:
mass.gov/news/ags-office-issues-emergency-regulation-to-protect-consumers-from-harmful-debt-collection
https://www.consumerlawpa.com/debt-collection-law-in-pennsylvania/