Claims Filed Against Pennsylvania Used Car Dealers for Using Deceptive Advertising Practices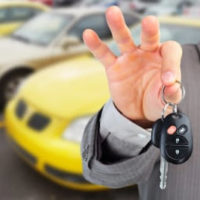 Two years ago, the Pennsylvania Attorney General's Office established its own Consumer Financial Protection Bureau unit and charged it with investigating violations of the state's unfair and deceptive practices laws. Recently, investigations into auto dealer advertising fraud culminated in the filing of claims against more than 20 dealers who were charged with violating both state and federal law. If successful, these claims could result in the recovery of damages, restitution, and attorney's fees by the wronged individuals. For help determining whether you could be eligible for these types of damages, please contact an experienced Philadelphia used car fraud attorney who can explain your legal options.
Allegations of Unlawful Conduct
During its investigation, Pennsylvania's Consumer Financial Protection Bureau discovered that a number of used car dealerships were advertising vehicles for sale without disclosing that the sale would be conducted by a licensed dealer, which is a violation of state law. Instead, the dealerships were posing as individual sellers and providing insufficient information to consumers in their advertisements. The Office of the Attorney General has collected thousands of dollars in civil fines from the at-fault dealerships for the illegal advertising of hundreds of used vehicles.
Auto Dealer Advertising Practices
In addition to fines and other civil penalties, the at-fault dealerships have been ordered to refrain from using deceptive advertising practices in the future, including:
Advertising a vehicle as being for sale, but failing to use the word "dealer," or to disclose the business name and address of the advertiser;
Using bait and switch tactics;
Misrepresenting the size, inventory, or nature of the dealer's business;
Obscuring or making misleading statements;
Misleading consumers as to the style, model, quality, grade, or standard of a vehicle;
Using the terms "at wholesale" or other similar phrases;
Falsely stating, either directly or by implication, that the price of a used vehicle is a reduction from the usual price;
Using the phrases "satisfaction guaranteed or your money back" or "free trial period" when not intending to make a full refund within five days of the sale;
Advertising a vehicle as being for sale despite not being in stock;
Failing to disclose that a vehicle was previously used as an executive vehicle or demonstrator;
Advertising a sale or promotion without clearly disclosing the expiration date and any other conditions of the sale; or
Advertising that a range of prices will be paid for trade-in vehicles without clearly disclosing the criteria used by the dealer to determine the amount to be paid for a certain car.
Dealers that fail to comply with these rules can be held liable for damages compensating the wronged parties for the price of the vehicle, the cost of repairs, attorney's fees, and other related damages.
Contact an Experienced Philadelphia Used Car Fraud Lawyer
For help determining whether you have a valid legal claim against a used car dealer, please contact dedicated used car fraud attorney Louis S. Schwartz at CONSUMERLAWPA.com. You can also reach a member of our legal team by calling 215-790-1800 today.
Resource:
attorneygeneral.gov/public-protection-division/bureau-consumer-protection/
https://www.consumerlawpa.com/signs-that-you-may-have-a-cracked-engine-block/