Borrowers Under 40 Are Experiencing An Increase In Delinquency On Car Loans And Credit Card Payments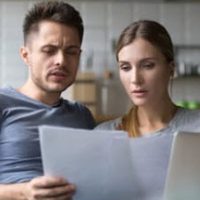 Debt is a unifying factor for Americans, regardless of age and income level.  The total debt burden of the United States population in the last quarter of 2022 was approximately $16.9 trillion, the highest it has been in history.  In fact, household debt hit a record in the second quarter of 2020 and has steadily increased since, largely due to rising prices, even as the labor market remains strong in the wake of the COVID-19 pandemic.  Meanwhile, debt is not evenly distributed among age groups, and the total reflects a variety of types of debt, including everything from outstanding balances on home mortgages and home equity lines of credit, which are available only to consumers with strong credit scores, to payday loans and auto title loans, which target low-income consumers who have little access to less expensive financial products.  No matter how your debt problems started, you have the right to protection from creditor harassment, as well as the right to file for bankruptcy protection.  To find the best way out of your debt situation, contact a Philadelphia debt collection abuse lawyer.
Different Debt Problems for Different Age Groups
Even though conventional wisdom says that you should pay off your credit card balance in full each month, few people can afford to do that.  The current generation of adults who have entered the workforce in the past 15 years tends not to have the financial cushion that their parents' generation enjoyed.  From high prices to lack of wage growth to student loan debt, most working adults in their 20s and 30s have something stopping them from paying down their credit card balances and car loans ahead of schedule.
According to a recent report on Investopedia, delinquency of auto loans and credit cards has seen a sharp uptick among borrowers under age 40 since the beginning of the COVID-19 pandemic.  At the end of 2022, 3.2 percent of credit card holders ages 30 to 39 were at least 90 days behind on their credit card payments; in this age group, 1.2 percent were at least 90 days delinquent on their car loans.  Among consumers in their 20s, 1.4 percent were delinquent on their car loans and 2.9 percent were delinquent on credit card payments.
If you are struggling with consumer debts such as car loans or credit card debt, you have several options.  If you file for chapter 7 bankruptcy, your credit card debt will be eligible for discharge, and you may still be able to keep your car if you depend on it for your commute to work.  Instead of bankruptcy, you could reduce the amount you pay over time by taking out a debt consolidation loan to pay off the debts with higher interest rates.
Contact Louis S. Schwartz About Credit Card Debt
A Philadelphia consumer law attorney can help you if you are struggling to keep up with payments on car loans or credit cards.  Contact Louis S. Schwartz at CONSUMERLAWPA.com to set up a free, confidential consultation.
Source:
investopedia.com/younger-borrowers-are-falling-behind-on-credit-card-and-car-loans-7110917