Undisclosed Add-on Products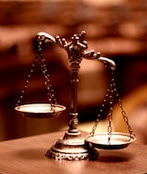 Under both Pennsylvania and federal law, used car dealers are prohibited from engaging in fraudulent sales practices when advertising or selling used vehicles. Unfortunately, many dealerships still attempt to get away with unscrupulous business practices, such as adding products and services to a buyer's contract without being asked to do so. These products are referred to as add-ons, or finance and insurance products, and when added to a contract can significantly increase the price of a car from the originally agreed upon amount.
Adding these types of products and services is perfectly legal, unless the dealer does so without the permission of the buyer, in which case, the dealer can be held liable in court, so if you unknowingly purchased a vehicle with products or services that you did not agree to pay for, you should strongly consider speaking with a skilled used car fraud attorney who can help you seek compensation for your financial losses.
Common Examples of Add-on Services
There are a wide range of add-on products and services that many dealerships attempt to include in purchase contracts without the consent of buyers, but the most common include:
Rustproofing services, which are marketed as preventing the build up of rust on a vehicle, although in most cases, factory rustproofing offers sufficient protection from the elements;

Fabric protection, which is a material that dealers offer to spray on to a car's interior to protect the fabric;

Theft prevention tools, such as VIN etching, which involves etching a car's VIN into the corner of its windows;

Auto loan programs, which theoretically help buyers pay off their loan faster, but in reality often come with significant fees;

Gap insurance, which helps cover vehicle owners in the event that their car is totaled and the amount that the insurer is offered is less than what is still owed on the car;

Service contracts, which are also referred to as extended warranties, and cover repair costs for services that are not provided under the manufacturer's warranty; and

Life insurance and disability insurance, which usually end up costing buyers much more than it would if they had dealt directly with an insurance agent that specializes in these products.
While some of these services are legitimate and could be helpful to a buyer, it is still unethical and unlawful to include them in a contract without first notifying the purchaser.
How to Avoid Paying for Unwanted Add-on Products
There are a number of steps that buyers can take to ensure that they don't end up paying for services or products that they didn't ask for, including:
Specifically requesting a vehicle without any add-on products;
Evaluating the wholesale cost of each additional product or service before buying;
Speaking with the used car dealer before going to see any cars to ensure that a specific vehicle doesn't have any add-on services or products; and
Carefully reviewing the final contract or invoice and ensuring that there aren't any undisclosed add-ons.
Unfortunately, even buyers who take these steps could end up being taken advantage of, in which case, the wronged parties can hold at-fault dealers accountable for their fraudulent and deceptive practices.
Request a Free Consultation Today
If you purchased a used vehicle and the dealership included a number of add-on products and services in the final invoice, please contact Louis S. Schwartz at CONSUMERLAWPA.com in Pennsylvania at 215-790-1800 to learn more about your legal options.
Resources:
ftc.gov/news-events/media-resources/consumer-finance/auto-marketplace
autonews.com/article/20150326/OEM11/150329891/feds-broaden-crackdown-on-dealership-fraud