Is Another Mortgage Foreclosure Crisis On The Horizon For Pennsylvania?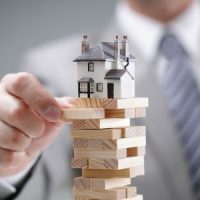 Being stressed out about money is the rule rather than the exception for working Americans.  Most households are surviving paycheck to paycheck, even if more than one member of the household works full time; some people with annual income in the six figures still find themselves with bank account balances in the double digits at the end of each pay period.  Everything seems to be getting more expensive, but wages are not rising to keep pace with inflation, and almost everyone participates in the gig economy, whether or not they also have a full-time job.  Does the ongoing economic stress mean that a new wave of home mortgage foreclosures is coming soon?  If you are having trouble keeping up with your mortgage payments, then whether or not other people can comfortably pay their mortgages is not your primary concern.  A Philadelphia mortgage foreclosure attorney can help you find ways to afford to keep your house if the mortgage lender is threatening to foreclose.
Mortgage Foreclosures in Pennsylvania in 2022
Home mortgage foreclosures in Pennsylvania in the first half of 2022 are more than double what they were in the first half of 2021.  This could be due to several factors.  For example, many lenders temporarily changed their policies during the beginning of the COVID-19 pandemic in order to be more lenient about late payments.  In 2022, many borrowers are facing balloon payments that have turned out to be more burdensome than they expected.  Another factor that could be driving the rise in foreclosures is that many consumers, hoping to escape cramped quarters, bought townhouses and single-family homes in anticipation of prolonged work-from-home and study-from-home scenarios, and, with the price of almost everything increasing in 2022, their budgets are stretched thin.
What to Do If You Are Struggling to Pay Your Mortgage
If you are struggling to keep up with mortgage payments, do not panic.  Your chances of keeping your house are best if you take action before the mortgage lender initiates foreclosure proceedings.  For example, taking out a low interest personal loan, sometimes called a debt consolidation loan, might free up some room in your budget, whether you use it to pay overdue mortgage payments or to pay off credit card debt or medical bills, leaving room to spend more of each paycheck on your mortgage.  If you file for chapter 7 bankruptcy, the chances that the bankruptcy court will let you keep your house are very high if it is the only real estate property you own.  Finally, your mortgage lender might agree to extend the term of your mortgage and reduce the monthly payment, but the only way to find out is to pick up the phone and ask.
Contact Louis S. Schwartz About Avoiding Mortgage Foreclosure
A Philadelphia consumer law attorney can help you avoid foreclosure if you are having trouble keeping up with payments on your home mortgage.  Contact Louis S. Schwartz at CONSUMERLAWPA.com to set up a free, confidential consultation.
Source:
thecentersquare.com/pennsylvania/how-the-foreclosure-rate-in-pennsylvania-compares-to-the-nation/article_82b4af20-102b-5873-bc0c-576e642094a2.html