Dealership Advertising Requirements in Pennsylvania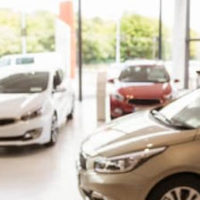 Pennsylvania law protects consumers from being defrauded by used car dealers by requiring dealerships to abide by certain advertising rules. Although dealers who fail to comply with these laws can be held liable for defrauding customers, filing these types of claims can be difficult, especially for those without legal representation, so if you were sold a vehicle by a dealer who used deceptive advertising methods, it is crucial to speak with an experienced Philadelphia used car fraud attorney who can advise you.
Legal Advertising Requirements
When it comes to advertising or offering used vehicles for sale, dealerships are prohibited from engaging in certain activities that are automatically considered to be unfair and deceptive in nature. For instance, it is unlawful for dealers to use different types, sizes, locations, styles, sounds, colors, or lighting in an advertisement in such a way that obscures material facts. Similarly, sellers are prohibited from misrepresenting their ability to offer price reductions and are also barred from misleading consumers when it comes to the size, inventory, or nature of their business.
Prima Facie Evidence
Used car dealerships are prohibited from using an advertisement as part of a plan to not sell vehicles:
As advertised; or
At the advertised price.
Certain activities are considered prima facie evidence that a dealer has engaged in this type of plan, including:
Refusing to display or sell vehicles under the terms of the advertisement;
Disparaging by act or word the advertised vehicles, or related services, warranties, credit terms, repairs, or parts;
Refusing to take orders for advertised goods;
Taking orders for advertised vehicles at a higher price than advertised;
Showing, delivering, or demonstrating advertised vehicles despite those goods being defective, unsuitable, or unusable;
Accepting a deposit for advertised vehicles and then increasing the purchase price;
Failing to deliver advertised goods within the promised delivery period; and
Using a sales method of compensating employees that is designed to discourage them from selling vehicles as advertised.
These kinds of activities are considered prima facie evidence that a dealer used deceptive advertising practices, so when a plaintiff can provide proof of this type of conduct, the dealer must rebut that presumption. Dealers who fail to do so can be held liable for damages, including compensation for the purchase price of the vehicle and other related costs.
Disclosing Roadworthiness
When a dealership offers a vehicle for sale, it is generally presumed that the automobile in question is roadworthy. To this end, sellers are required to disclose certain damage, including damage to the vehicle's frame, engine block, engine head, transmission, and differential. Similarly, dealerships must also disclose any vehicle flood damage and whether or not a car is able to pass state inspections. If you believe that a dealership sold you a defective vehicle despite knowing that it suffered from one of these problems, please call our legal team today for advice.
Contact an Experienced Used Car Fraud Attorney Today
Please contact Louis S. Schwartz at CONSUMERLAWPA.com today to discuss your legal options with an experienced and dedicated Philadelphia used car fraud attorney.
Resource:
consumer.ftc.gov/articles/0143-are-car-ads-taking-you-ride#deceptive
https://www.consumerlawpa.com/what-does-it-mean-to-purchase-a-certified-pre-owned-vehicle/