Beware Of Risky Home Financing Alternatives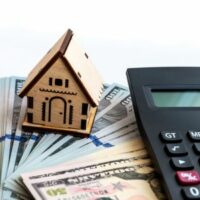 Numerous celebrities who began life as members of the 99 percent have remarked that, when they were living paycheck to paycheck, it took years of effort and strategizing to qualify for a loan to buy something they wanted or needed, but once they were rich, banks went out of their way to lend them money, and the manufacturers of luxury goods gave them freebies, sometimes even without being asked.  Many adults start trying to build their credit as soon as they enter the workforce, in the hopes of qualifying for a home mortgage loan years in the future, but for many, that dream is elusive.  The ugly truth is that it is very hard to qualify for a home mortgage loan unless your family is wealthy enough that your parents owned the house where you grew up.  Therefore, many buyers turn to alternatives to conventional mortgage lenders, such as direct to seller mortgage payments and rent to own arrangements.  Unfortunately, those arrangements are inherently risky and leave homebuyers vulnerable to fraud or even foreclosure.  If you are paying for your house in an alternative mortgage arrangement and are now in danger of foreclosure, contact a Philadelphia mortgage foreclosure lawyer.
If a Home Mortgage Sounds Too Good to Be True, It Probably Is
Wouldn't it be great to finance the purchase of a home without having to borrow hundreds of thousands of dollars from the bank?  The allure of alternative home mortgage arrangements is understandable, but these informal mortgage arrangements carry risks.  Direct to seller arrangements, also known as land contracts, involve the buyer making mortgage payments to the seller, who still owes mortgage payments to the bank.  Every month, the buyer pays the mortgage amount to the seller, and the seller pays it to the bank.  The seller agrees to transfer the deed to the buyer once the mortgage is paid off.  This can work as long as the seller keeps using your payments to pay down the mortgage as promised, but if the seller is dishonest, they can pocket your mortgage payments until the house goes into foreclosure, and then you, the buyer, will be the one getting evicted.
In a rent to own arrangement, the seller already owns the house outright, and you make rent payments like you would to the landlord of a rental property.  Once you have paid the agreed upon amount over the course of a certain number of installments, the seller will transfer the deed to your name.  Again, this only works if the seller keeps their promises, and you do not own anything until after you have paid many thousands of dollars.
Contact Louis S. Schwartz About Avoiding Home Mortgage Funny Business
Even if you cannot afford a home mortgage, you have the right to protect yourself from fraud.  A Philadelphia consumer law attorney can help you if you are involved in a dispute with a landlord who has offered you an alternative mortgage arrangement to purchase a house or condominium.  Contact Louis S. Schwartz at CONSUMERLAWPA.com to set up a free, confidential consultation.
Source:
npr.org/transcripts/1092560617