Pennsylvania's Fair Debt Collection Laws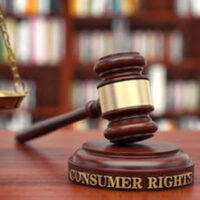 In Pennsylvania, creditors and debt collectors are forbidden to engage in deceptive and unfair debt collection practices by the Fair Credit Extension Uniformity Act. While many creditors and debt collectors are careful to abide by these rules and respect consumers' rights to be free of harassment, an alarming number fail to do so. Unfortunately, many consumers do not know their rights and are also unaware that they have legal recourse when debt collectors and creditors fail to abide by these rules. To learn more about what legal remedies you may have against an unscrupulous, please contact a dedicated Philadelphia debt collection abuse lawyer who can explain your legal options.
Prohibited Communications
Under state law, debt collectors or creditors who are not given express permission by a court and have not received prior consent from the interested parties, are not permitted to communicate with consumers:
Before 8:00 a.m. or after 9:00 p.m.;
At unusual times or places;
While they are at work; or
When the creditor is aware that the consumer is represented by an attorney.
When it comes to communicating with third parties, creditors are only allowed to do so in regards to a person's outstanding debt for the purpose of acquiring information about that individual's location. It is important to note, however, that even in these cases, debt collectors and creditors are not permitted to reveal to the third party that the consumer in question owes a debt.
Harassment
Creditors and debt collectors in Pennsylvania are also strictly prohibited from harassing or abusing consumers or any third parties while collecting an outstanding debt. This includes a prohibition against:
Publishing a list of consumers who have yet to pay off their debts (with the exception of the credit bureau);
Repeatedly contacting consumers via phone;
Using profane or obscene language in communicating with consumers; and
Threatening consumers with harm or violence.
If you have been the victim of this type of conduct, please contact our legal team to learn more about holding a debt collector or creditor accountable for its actions.
Unfair Practices
In addition to the specific prohibitions against harassment and improper communication, debt collection agencies are also generally forbidden from using unfair or unconscionable means to collect debts, such as:
Depositing a postdated check too early;
Using deceptive tactics to trick consumers in to accepting collect calls; and
Collecting an amount greater than what is owed, unless permitted by agreement or law.
Finally, debt collection agencies must refrain from making false or misleading statements when collecting debts, which includes:
Falsely claiming to be vouched for by or affiliated with the government;
Falsely implying that a consumer has committed a criminal offense;
Falsely implying that a document is or is not a legal document;
Misrepresenting the legal status or amount of a debt;
Misrepresenting their name or falsely implying that they are someone else;
Falsely claiming to be an attorney;
Misrepresenting the legal status or amount of a debt; or
Threatening to file suit against a consumer when they either cannot or do not intend to do so.
Schedule a Free Consultation
To speak with an experienced debt collection abuse attorney about the unfair or deceptive practices being used by a Pennsylvania debt collection agency, please contact Philadelphia consumer lawyer Louis S. Schwartz at CONSUMERLAWPA.com today.
Resource:
attorneygeneral.gov/protect-yourself/consumer-advisories/fair-debt-collection-practices/
https://www.consumerlawpa.com/signs-that-your-transmission-may-be-defective/