Debt Collection Law in Pennsylvania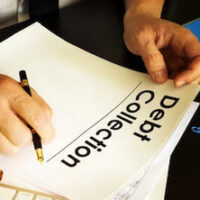 While many have heard of the Fair Debt Collection Practices Act, a federal law that places restrictions on debt collectors, many remain unaware of the law's Pennsylvania counterpart. Referred to as the Fair Credit Extension Uniformity Act (FCEUA), the FCEUA imposes limits not only on creditors that collect debts for others, but also on individuals and businesses who are attempting to collect debts on their own behalf.
Who is Protected Under the FCEUA?
The FCEUA incorporates federal law, but specifically protects consumers living in Pennsylvania who owe debts to individuals and businesses that are attempting to collect their own debts. This applies to all actual or alleged past due obligations that arise out of one account for the purchase, loan, or lease of:
Goods;
Services; or
Real or personal property used for family, personal, or household purposes.
The FCEUA's definition of debt specifically doesn't include purchase money mortgages for real estate, but does cover home equity loans. This Pennsylvania law also doesn't cover taxes that are owed to the U.S. or to the state, but does include taxes, penalties, and interest that are owed to political subdivisions.
Unlawful Communications Under the FCEUA
The FCEUA protects Pennsylvania consumers from the unfair or deceptive practices or acts of creditors. For instance, creditors who are attempting to collect a debtor's location information, including their place of residence, telephone number, and place of employment must identify themselves when calling for the information. If requested, the creditor must also disclose the identity of his or her employer and is prohibited from:
Stating that the consumer owes any debt;
Communicating with a consumer to secure his or her location information on more than one occasion unless the original information was incorrect;
Disclosing on an envelope or letter in which a collector is attempting to obtain location information that it is being sent for debt collection purposes; and
Communicating with a consumer regarding the debt if he or she has obtained an attorney.
The FCEUA's protections also extend to other communications besides those related to location information. For example, creditors cannot communicate with a consumer about the collection of a debt at a time or place that is inconvenient. This includes communications after 9:00 p.m. or before 8:00 a.m. Creditors are also barred from communicating with the consumer at his or her place of employment if the consumer's employer prohibits this type of communication.
Filing a Claim Under the FCEUA
Creditors who violate the FCEUA can be held liable for damages unless the creditor can prove that the violation was unintentional and resulted from:
A legitimate error; or
A good faith reliance upon incorrect information.
Defendants who cannot meet this burden and who violate the FCEUA will be subject to the penalties contained in the Pennsylvania Unfair Trade Practices and Consumer Protection Act, which includes a requirement to pay damages and provide compensation for attorneys' fees.
Schedule a Free Consultation Today
To learn more about your own debt collection rights under Pennsylvania law, please contact Philadelphia debt collection abuse lawyer Louis S. Schwartz at CONSUMERLAWPA.com today.
Resources:
casetext.com/statute/pennsylvania-statutes/statutes-unconsolidated/title-73-ps-trade-and-commerce/chapter-42-fair-credit-extension-uniformity-act/section-22701-short-title
casetext.com/statute/pennsylvania-statutes/statutes-unconsolidated/title-73-ps-trade-and-commerce/chapter-42-fair-credit-extension-uniformity-act/section-22701-short-title
https://www.consumerlawpa.com/your-legal-rights-following-a-violation-of-the-fair-debt-collection-practices-act/