Choosing the Right Philadelphia Consumer Rights Attorney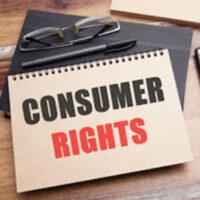 When people think about hiring an attorney, they are usually looking for a personal injury attorney after a car accident or a family law attorney after a divorce. Not many people have heard of a consumer rights attorney or understand their rights under consumer protection laws. You may suddenly learn about consumer protection remedies because you are currently experiencing a problem. Consumer protection laws are there to ensure you and other consumers don't fall victim to unfair practices or fraud.
If you need assistance with a consumer protection issue, you need to speak with a Philadelphia consumer attorney. At CONSUMERLAWPA.com, attorney Louis S. Schwartz has years of experience helping consumers exercise their rights and fight for compensation when they've been wronged. Choosing the right consumer rights lawyer is essential. Here are some helpful tips when selecting a lawyer to represent you.
Understand What Consumer Rights Attorney Can Do
Before you hire a Philadelphia consumer rights attorney, it's important to understand what they specialize in handling. In general, consumer rights can cover numerous issues, including:
Deceptive advertising or fraud
A company who breaks its contract with you
Debt collectors who are harassing you
Being injured by an unsafe product
Creditors who report incorrect information to the credit bureaus
Problems with student loans
Issues related to bankruptcy
You need to look for an attorney who specializes in the issue you have. Don't choose an attorney specializing in one or two consumer laws only if that isn't your legal problem. Dig deeper, so you know whether the attorney is right for you before going to an initial meeting.
Ask Important Questions When You Meet
Using your client consultation wisely is vital. You want to ask questions and use the answers you get from each firm to help you narrow down which attorney is right for you. Come up with a list of questions that you want answers to have the information to compare. Some possible questions include:
How long have you been working on consumer law cases?
What percentage of the cases do you handle that deal with consumer protection laws?
How many similar types of cases have you handled? What was the outcome?
How does your billing work? Do you bill hourly or on a contingency basis?
Do you belong to any consumer protection associations?
You can also ask other questions about whether they keep up with the latest information by attending conferences and pursuing continuing education credits. You want to ensure that the attorney knows all the relevant laws that could impact your case.
Searching for Consumer Protection Attorneys
When you are starting to search for an attorney, you may not know where to look. You can look at attorney directories, such as NOLO or Avvo. You can also search through professional associations related to your legal issues, such as the National Association of Consumer Bankruptcy Attorneys, or NACBA.
When you are on an attorney's website, look at their background and qualifications. Look for client testimonials and case results to learn more about the attorney's cases and clients.
If you need a Philadelphia consumer protection lawyer, contact Louis S. Schwartz at CONSUMERLAWPA.com. We can schedule an initial consultation and meet with you to discuss how we can help protect your rights in a consumer law matter.