What Would Happen If Buy Now Pay Later Counted Toward Your Credit Score?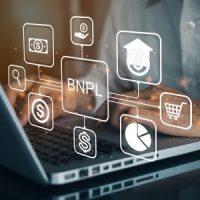 If you are among the majority of working-aged Americans who live paycheck to paycheck, you already know that debt is a vicious cycle.  You have very limited access to credit, so you only have the money currently in your bank account to pay more bills than you can afford, so you are always getting charged late fees, and opportunities to improve your score continue to pass you by.  The reasons for this unfairness are many, as are opinions on how to solve them.  Penny Lee of The Hill argues that the way that credit bureaus calculate credit scores is part of the problem and that it would be to the advantage of consumers if easily accessible financial products like buy now pay later programs could improve the credit scores of consumers who do not have credit cards.  If you are struggling with debt because of lack of access to credit, contact a Philadelphia debt collection abuse lawyer.
When You Pay All the Installments on Time but Don't Get Credit for It
Penny Lee argues that the current system of credit scoring favors people who already have credit cards with high limits.  If you charge a $300 purchase on a credit card with a $10,000 limit, you have much more available credit left than if you charge the same purchase on a card with a $500 limit.  Of course, this all sounds like high class worries for the millions of American adults who do not have credit cards at all.
Buy Now Pay Later (BNPL) services like those offered by Klarna, Sezzle, Afterpay, and Zep are a popular option for consumers who do not have credit cards or whose cards have low credit limits.  These services enable consumers to make payments in installments on purchases that they could not otherwise afford, because too many expenses would keep coming up if they tried to save up for them.  Most BNPL purchases are in the amount of $250 or less.
Lee argues that the current system of credit reporting does not give consumers enough of a credit score boost for paying their BNPL installments on time.  Paying $30 per month toward a credit card (assuming that the balance is low enough that your minimum payment is less than $30) boosts your credit score a lot more than paying $30 per month on a BNPL purchase does, largely because the BNPL agreement vanishes from your credit score once you have paid it in full.  She argues that appropriate use of revolving credit is not the form of responsible financial behavior, but it is the one most associated with high-income people and the one the credit scores currently value the most.
Contact Louis S. Schwartz About Getting Out of Debt
A Philadelphia consumer law attorney can help you overcome the obstacles that are stopping you from paying down your debts and accessing credit.  Contact Louis S. Schwartz at CONSUMERLAWPA.com to set up a free, confidential consultation.
Source:
thehill.com/opinion/finance/3543981-credit-scoring-is-broken-buy-now-pay-later-can-help/