What is Used Car Fraud?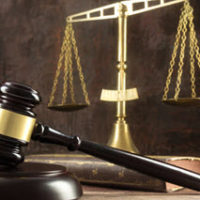 The term "auto dealer fraud" describes the unlawful and deceptive practices employed by auto dealers and includes everything from false advertising to failing to disclose important information about a vehicle. Although any type of car dealer could be involved in some sort of unlawful marketing practice, this type of conduct is especially common amongst used car dealers, as it is much more likely that a used vehicle will have defects of which the consumer is not aware. Fortunately, used car dealers who are involved in fraudulent activity can be held liable for damages, so if you recently purchased a used car from a dealer and later discovered that it had a defect or that a dealer fraudulently failed to disclose a problem with the car, you should consider speaking with an experienced used car fraud attorney who can help you seek damages for your losses.
Deceptive Sales Techniques
One of the most uncommon unlawful sales tactics used by car dealers is the "bait and switch" technique, which is a form of deceptive advertising, in which a dealer convinces buyers to come to the dealership by advertising a single vehicle at a particular price and then once a buyer arrives, telling him or her that the vehicle is no longer available and then attempting to use aggressive sales tactics to sell them a more expensive car. To ensure that consumers are not misled, federal law also requires dealers to post a notice with specific information in the window of any used vehicle being offered for sale. Information that must be disclosed includes:
The dealer's name and contact information;
The vehicle's make, model, year, and VIN;
A description of the terms of any applicable express warranties or a statement that no such warranties are offered;
Whether a manufacturer's warranty is still in place;
Whether any implied warranties are being disclaimed; and
Descriptions of available service contracts.
Failing to post this information is unlawful, so consumers who can prove that they were taken advantage of with a bait and switch technique could recover damages compensating them for the amount they paid for the vehicle, as well as any funds spent on repairs, and related expenses.
Other Types of Auto Dealer Fraud
Aside from avoiding deceptive trade practices, dealers are also required to make certain types of disclosures when selling a vehicle. For instance, dealers are required to disclose whether a car was damaged in a flood, has a malfunctioning transmission, or has a bent or broken frame. Other common types of auto dealer fraud include:
Inflating the total purchase price above the sticker price by concealing options not requested by the consumer or by charging for undisclosed fees;
Falsely stating that optional features must be purchased;
Falsely representing a vehicle as new;
Backdating financing documents to reflect the original purchase date; and
Misrepresenting the total mileage on a vehicle.
Consumers can take a number of different steps to protect themselves from these types of sale tactics, one of which is taking a test drive or conducting a visual inspection of the car. It's also a good idea to request a repair history.
Call Today for Help with Your Case
Please call Louis S. Schwartz at CONSUMERLAWPA.com to discuss your legal options with an experienced and dedicated used car fraud attorney who can help you file a claim for compensation. Our talented attorneys in Pennsylvania are prepared to assist you throughout each step of your case.
Resource:
consumer.ftc.gov/articles/0055-buying-used-car