Lemon Laws in Pennsylvania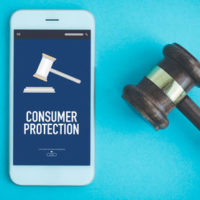 Buying a car is a major investment. Excluding housing, a person's car is usually the most expensive property he owns. Vehicles are also costly to repair and maintain. For this reason, most people do not purchase a car without careful consideration. So what happens when you spend all your savings on a "safe and reliable" new car that turns out to be a piece of junk? Fortunately, there are consumer protection laws in place to protect unlucky car buyers from being stuck with a car they can't drive.
What Is a Lemon Law?
A "lemon law" is a state law intended to help consumers that unknowingly buy a product that fails to meet industry quality standards. The term "lemon" is most commonly used when talking about motor vehicles, but could also be used to describe appliances, machinery, and any other product that turns out to be a dud. Every state has some version of a lemon law, but these statutes can vary substantially from state to state. Unfortunately, some car dealerships will try to take advantage of a customer's ignorance of the law. It is important to understand the customer's rights and the manufacturer's responsibilities under the lemon laws in your state.
Pennsylvania's Lemon Law
Pennsylvania's lemon law covers new vehicles that are titled and registered with the Pennsylvania Department of Transportation. It does not matter if the car was purchased, financed or leased, or if the vehicle was bought out of state. The law covers defects and flaws that make the car unsafe to drive, impair the normal functions or the car, or substantially lower the resale value of the vehicle. Under Pennsylvania's lemon law, the manufacturer is required to make repairs at no cost to the consumer, if the issue occurs:
less than 12 months after purchase;
within the first 12,000 miles; or
while the car is still under express warranty.
The dealership must be given several opportunities to fix the issue. If they cannot repair the vehicle, or they keep your car in the shop for service for more than 30 days, you may be entitled to a comparable replacement vehicle or a full refund.
What Is Excluded from Pennsylvania's Lemon Law?
Before you threaten to sue a dealer or manufacturer, you should be certain your vehicle is covered under Pennsylvania's lemon law. The law does NOT provide remedy or protection in the following circumstances:
the vehicle was sold used/preowned;
the vehicle is a motorhome, motorcycle, or off-road/ATV type vehicle;
the problem was caused by neglect, misuse, or unauthorized modification; or
the defect is too minor to impair the normal functions of the vehicle.
If your vehicle is not covered under Pennsylvania's lemon law, your purchase may still be protected under a different statute.
For Legal Assistance, Call a Philadelphia Consumer Protection Lawyer
For assistance filing a claim under the Pennsylvania automobile lemon law, contact Louis S. Schwartz at CONSUMERLAWPA.com and his team of experienced consumer law attorneys. To schedule your free initial consultation, call our Philadelphia-based office at 215-790-1800 or submit a contact request form on our website.
Resource:
dot.state.pa.us/public/dvspubsforms/BMV/BMV%20Fact%20Sheets/fs-lemon.pdf