Is It A Good Idea To Use Commercial Debt Settlement Services?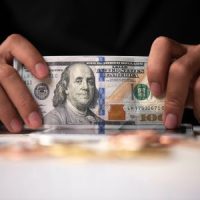 If you have a steady income and are trying to pay off large debts you incurred long ago, in addition to a few smaller ones that arose along the way due to unexpected financial hardships, your choices are the snowball method and the avalanche method.  In other words, you have money in your budget each month to make more than just the minimum payments on your debts, and your choice is about where to allocate the additional money.  Choosing between a snowball and an avalanche sounds like high class worries, however, when you are in danger of losing your house and your car, and when you are unable to work, or even if you do have a job, you will never make enough money to pay off your debts even if you retire at age 95.  In situations like these, your options are settle, consolidate, or declare bankruptcy.  In any of these situations, you are still looking at a long time of putting most of your disposable income toward debts, and except in the case of debt consolidation, creditors don't get all of the money they were hoping to get.  It is possible to pursue debt settlement through companies that offer debt relief services or with the help of a Philadelphia debt collection abuse lawyer.
What Do Debt Relief Companies Do?
Debt settlement companies such as Accredited Debt Relief negotiate with creditors on your behalf so that the creditors will agree to accept a lower amount than the face value of the debt in order to consider your debt obligations fulfilled.  You then make installment payments to the debt settlement company, and the company forwards the payment to the creditors.  You also pay a fee to the debt settlement company in exchange for its services.  Some people choose debt settlement instead of bankruptcy because they do not want the stress of going to court and because debt settlement does not have as detrimental an effect on a consumer's credit score as a bankruptcy filing does.
Debt settlement might sound like a perfect solution, but it does not solve all of everyone's debt problems.  For example, it only works with unsecured debts such as credit card debt and medical bills; it does not work for secured debts like home mortgage loans and car loans.  Commercial debt settlement companies also cannot help with federal student loans.  If settling your unsecured debts will free up funds to make payments on your secured debts, it can help you keep your house and car.  If not, then filing for chapter 7 bankruptcy or taking out a debt consolidation loan is a better option.
Contact Louis S. Schwartz About Debt Settlement and Its Alternatives
A Philadelphia consumer law attorney can help you decide whether settling your debts is the best solution and can help you negotiate with creditors if you choose this option.  Contact Louis S. Schwartz at CONSUMERLAWPA.com to set up a free, confidential consultation.
Source:
accrediteddebtrelief.com/state/