How the Fair Credit Reporting Act Can Help You In the Event of Identity Theft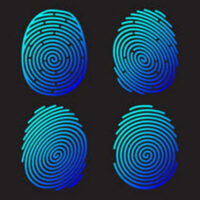 Identity theft can wreak havoc on your life–not to mention your credit rating. When someone uses your identity to take out a credit card or loan in your name, it can take years for you to clean up the mess. And even when lenders say they will help, they often do not follow through, leading to more stress and financial hardship.
Philly Judge Dismisses Negligence Claim Against Mercedes Benz Over Fraudulently Obtained Auto Loan
The federal Fair Credit Reporting Act (FCRA) provides some means of relief for innocent victims of identity theft. Among other things, the FCRA requires a "furnisher of credit information" to respond in a timely manner to allegations of fraud.
In simple terms, if you object to a creditor's claim that you owe them money, that creditor must immediately undertake an investigation and–if you were the victim of identity theft–take steps to set the record straight with the credit reporting agencies. If a creditor does not comply with the FCRA, you have the right to file a lawsuit in federal court and seek damages.
One thing to keep in mind, however, is that filing an FCRA lawsuit may limit your ability to seek legal damages under Pennsylvania state law. This subject came up in a decision issued earlier this year by a federal judge here in Philadelphia. The case, Havassy v. Mercedes-Benz Financial Services USA, involved a plaintiff whose identity was stolen and used to take out an auto loan from a Mercedes dealership in Colorado.
The thief managed to purchase a vehicle with a $73,000 loan taken out on the plaintiff's credit. When the thief failed to make any payments, Mercedes reported the outstanding account on the plaintiff's credit report. It took another three months for someone at Mercedes to suspect this might have been a case of identity theft and contact the plaintiff.
And even after Mercedes sounded the alarm regarding identity theft, it continued to report the delinquent account on the plaintiff's account for several months. Even after Mercedes promised to delete the account, it actually reported it as a "charge-off," which continued to reflect negatively on the plaintiff's credit.
All of this prompted the plaintiff to sue Mercedes. His lawsuit made two allegations: The first accusing Mercedes of violating the FCRA; and the second alleging negligence under Pennsylvania common law. The judge dismissed the negligence claim outright. First, the judge explained that negligence requires proof that Mercedes violated some legal duty it owed to the plaintiff. Here, there was no duty, as there was never a "contractual or special relationship" between the plaintiff and Mercedes. Second, and more to the point, the judge said the FCRA "preempted" or overruled any remedy the plaintiff might have under state law. Put another way, the only means by which the plaintiff could seek compensation from Mercedes was under the FCRA.
Speak with a Philadelphia Consumer Rights Attorney Today
If anyone is reporting inaccurate or fraudulent information on your credit report, it is critical you take immediate action. Do not rely on the creditors to stand up and do the right thing. And if you need advice or representation from an experienced Philadelphia consumer lawyer, contact Louis S. Schwartz at CONSUMERLAWPA.com today to schedule a free consultation.
Source:
scholar.google.com/scholar_case?case=17334777394468604302
https://www.consumerlawpa.com/third-circuit-finds-rental-car-company-jackets-did-not-create-binding-arbitration-agreements/