Has the COVID-19 Emergency Affected Your Ability to Pay Your Mortgage?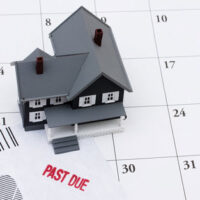 The COVID-19 pandemic has wreaked havoc on the lives of millions of people across the globe, many of whom may soon find themselves unable to stay on top of mortgage payments and other bills. Fortunately, if you find yourself in this situation, there are steps that can be taken to help you avoid the loss of your home or the accrual of additional fees and charges. To learn more about your own mortgage-related legal rights under both state and federal law, please contact our Philadelphia mortgage foreclosure attorneys today.
Assessing Your Situation
One of the first things that homeowners should consider doing when facing mortgage difficulties during the COVID-19 crisis, is to assess their specific financial situation, which includes determining whether they can or cannot make their next payment. Borrowers who can pay their mortgage should do so, although they may also want to visit their lender's website to see what COVID-19-related information the company has provided. Making use of a borrower or financial institution's services can also be helpful at this time, which includes: making balance inquiries, transfers, payments, transaction inquiries, and mobile check deposits. Borrowers who are unable to pay their mortgages, however, or can only make a partial payment, should contact their servicer immediately.
Contacting Your Lender
After assessing their financial situation, homeowners should consider contacting their lender and:
Explaining how their finances have been affected by COVID-19; and
Asking their lender to consider hardship options due to job loss.
It's important for homeowners to take this step before actually falling behind on payments, as many lenders are willing to waive late fees, offer loan forbearance, or set up repayment plans before a borrower is forced to default on a debt. Furthermore, those who reach out to their lenders to pursue an agreement or accommodation, should also be sure to keep a record of all written agreements, such as emails and letters, that were sent by the lender.
Evaluating Your Options
It is also important for homeowners to consider the specific terms of any mortgage forbearance or payment deferral options offered by their lender. For instance, borrowers should make sure they understand the requirements for making up skipped payments once a forbearance period ends. These policies will generally vary depending on the specific lender in question. One lender, for example, may require borrowers to make up missed payments as soon as regular payments resume, while another could instead add the payments onto the end of the loan term. It's also critical to remember that forbearance is not the same thing as debt forgiveness, so all homeowners should inquire if interest will accrue as a result of any missed payments.
Speak with an Experienced Mortgage Foreclosure Lawyer
To speak with a Philadelphia mortgage foreclosure attorney about your own mortgage-related legal rights, please call Louis S. Schwartz at CONSUMERLAWPA.com at 215-790-1800. You can also reach us by completing one of our online contact forms or by sending a message to louis@consumerlawpa.com today.
Resource:
dobs.pa.gov/Businesses/COVID-19%20Information%20and%20Guidance/Pages/For-Consumers.aspx