Foreclosure Defense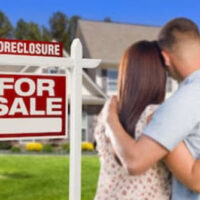 Over the last decade, millions of people in the U.S. have lost their homes due to foreclosure, which is a process in which a homeowner is required to return his or her residence to a lender after defaulting on a loan. Fortunately, it is possible for homeowners to defend themselves against foreclosure by proving that a bank or lender doesn't actually have the right to foreclose on the property. This can be a difficult endeavor, especially for those who don't have legal representation, so if you recently received notice of the pending foreclosure on your own home, it is critical to speak with an experienced Philadelphia foreclosure defense lawyer who can explain your legal options.
Loan Modifications
One of the best ways to prevent foreclosure is to modify one's mortgage, which involves renegotiating the terms of the original contract to:
Reduce or modify the loan's interest rate;
Reduce the loan's principal;
Convert from a variable interest rate to a fixed interest rate;
Extend the length of the loan's term;
Eliminate or reduce the late fees and penalties incurred due to non-payment;
Reduce the monthly payment; or
Temporarily cease payments or extend the time for future payments.
In order to qualify for a mortgage modification, a borrower must usually demonstrate that he or she is experiencing a financial hardship, but can afford to make a new payment amount over a trial period. These agreements also usually require the collection of certain documentation, including financial statements, tax returns, bank statements, proof of income, and a hardship statement. To learn more about how to negotiate the modification of your own mortgage agreement, please contact our legal team today.
Filing for Bankruptcy
Although bankruptcy is often portrayed as an absolute last resort, the reality is that filing for Chapter 13 bankruptcy can be better characterized as a reorganization, in which a person's assets aren't all liquidated to pay off creditors. Instead, a person who files for this form of bankruptcy can reorganize his or her debts by creating a payment plan, in which he or she agrees to repay creditors over a three to five year period. Homeowners who are facing foreclosure can often benefit from filing for Chapter 13 bankruptcy, as it automatically stops collectors from proceeding with their claims, including foreclosure actions.
Obtaining a Forbearance Agreement
Mortgage forbearance agreements are contracts between mortgage lenders and borrowers who are behind on payments. When making these agreements, lenders agree to suspend or reduce mortgage payments for a certain amount of time and to refrain from initiating a foreclosure. In exchange, the borrower agrees to resume paying the full amount at the end of the forbearance period, as well as an additional amount to make up for missed payments, including principal, interest, insurance, and taxes.
Foreclosure Defense Attorney in Philadelphia 
If you recently received notice of the pending foreclosure of your own property, please contact dedicated Philadelphia foreclosure defense lawyer Louis S. Schwartz at CONSUMERLAWPA.com to learn more about your legal options.
https://www.consumerlawpa.com/what-is-a-tax-sale-of-a-pennsylvania-house/