Finding Hidden Damage on Used Cars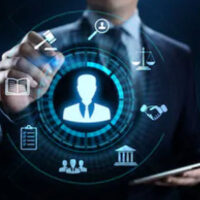 Pennsylvania dealerships are required to disclose certain types of damage to prospective buyers. Unfortunately, many fail to do so and some even go so far as to take steps to hide the damage. This type of conduct is unlawful, so if you recently purchased a used car and later discovered that it suffered from a serious defect that the dealership knew about, it is important to contact an experienced Philadelphia used car fraud attorney who can help you seek compensation for your losses.
Vehicle Exterior
It's not always possible to detect damage to a used vehicle, especially if a dealership has made an app tempt to hide it. There are a few steps, however, that all prospective buyers of used cars should take when checking a vehicle for exterior damage, including:
Checking the body panels and roof for dents, rust, and scratches;
Examining the lines of the doors and fenders for misalignment and gaps, which can indicate inferior repairs;
Checking the vehicle for signs of repainting, blistered paint, or rust;
Inspecting the wheel wells, door bottoms, and rocker panels for rust;
Checking the rubber seals on all doors for evidence of tearing or rot;
Looking for cracks and large pocked areas in the windshield and windows;
Checking the suspension by bouncing each corner of the vehicle and listening for a clunking or ticking sound when moving the wheels;
Making sure that all reflectors and lights are intact and not fogged or cracked; and
Inspecting the tires for tread wear and the sidewalls for cracks, bulges, and scuffing.
Taking these steps can make all the difference in determining whether a vehicle was previously involved in an accident, underwent repairs, or otherwise suffers from a serious defect.
Vehicle Interior
It's also important for used car buyers to inspect the interior of the vehicles they are considering buying. This includes taking the following steps:
Remaining aware of any musty, mildewy, or moldy odors, which could indicate water leaks or flood damage;
Looking for wet spots on the carpet underneath the floor mats;
Checking for worn or ripped upholstery;
Looking for signs of water entry in the trunk and spare tire well;
Checking the rubber on the gas pedals, clutch, and brake for signs of wear;
Inspecting the roof trim and headliner for sags and stains, which can reveal water leaks;
Ensuring that all of the lights on the instrument panel are functional; and
Making sure that the air conditioner and heater are working properly.
While these are all issues that any used car buyer can discover, some defects, especially those under the hood, are much more difficult to identify. For this reason, prospective buyers are strongly encouraged to request an independent inspection from a trusted mechanic who can check the vehicle's radiator, hoses, belts, fluids, and battery. A vehicle history report will also reveal whether a vehicle was involved in an accident, whether a car was previously sold in a different state, or whether it suffered flood damage.
Contact a Philadelphia Used Car Fraud Lawyer
To speak with an experienced attorney about holding a used car dealership accountable for selling you a damaged or defective vehicle, please contact Louis S. Schwartz at CONSUMERLAWPA.com today.
Resource:
businessinsider.com/used-car-buying-scams-2019-3#hidden-damage-on-used-cars-5
https://www.consumerlawpa.com/attorney-general-files-lawsuit-against-philadelphia-car-dealer-for-auto-fraud/