Debt Consolidation Can Help You Break Free From Predatory Loans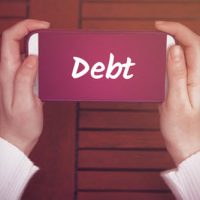 If you have made a New Year's resolution to reduce your debt this year, you have probably been researching strategies for accomplishing this. Most of what shows up at the top of the list of Google search results will tell you to increase your income and reduce your expenses.  While this is sound advice, you are probably already making every effort to do this, as you have been for years.  Even though you spend most of your waking hours on gig work and have moved back in with your parents, the amount of debt you owe remains stable or might even be getting bigger.  Perhaps you regret taking on debts that you could have avoided, and now you have to keep borrowing just to afford necessities.  Given these circumstances, it is understandable that you would balk at the idea that borrowing more money could help you get out of debt.  In some cases, though, taking out a new loan to pay off other loans can save you money and stress.  If you are struggling with high-interest loans and are considering debt consolidation, contact Philadelphia debt collection abuse lawyer.
Auto Title Loans Are as Shady as Their Reputation Makes Them Sound
A recent article on Pro Publica highlights the predatory nature of auto title loans.  These are personal loans secured by the title to the borrower's vehicle.  Much like payday loans, they roll over and rack up additional interest in fees every month that the borrower does not pay them off in full.  While they advertise affordable monthly payments, these payments only cover interest, so the outstanding principal balance remains the same.  Customers who take out auto title loans because they have few other options, and paying interest only on a loan, year after year, is better than having to forgo necessities.
According to the Pro Publica report, Ted Welsh Lupica and Cordelius Brown worked as managers at a TitleMax store in Georgia, where they dared to be transparent with customers about the true cost of their loans.  They would print out the terms of the loan agreement and give customers the printout, whereas company policy was simply to show the terms to customers on a screen.  Brown told customers that the monthly payments only covered interest and advised them to pay even a dollar extra per month if they could; on her advice, several customers even paid off their TitleMax loans in full by taking out debt consolidation loans.  Both managers suffered employer retaliation, but they were willing to take that risk to protect consumers from predatory loans.  If an auto title loan is making your debt problems worse, talk to a consumer law attorney about options such as debt consolidation and debt settlement.
Contact Louis S. Schwartz About Predatory Loan Debt
A Philadelphia consumer law attorney can help you if you have been a victim of a predatory lending scheme related to your car title.  Contact Louis S. Schwartz at CONSUMERLAWPA.com to set up a free, confidential consultation.
Sources:
propublica.org/article/inside-sales-practices-of-biggest-title-lender-in-us
jalopnik.com/how-titlemax-makes-sure-customers-can-never-pay-off-the-1850006898