CFPB Asks Court to Order Debt Collection Company to Pay Penalties for Illegal Debt Collection Practices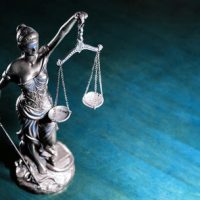 The Consumer Financial Protection Bureau (CFPB) has the authority to seek court orders against companies that engage in unfair and illegal debt collection practices.  The CFPB typically pursues legal action against debt collectors only after receiving numerous complaints from consumers who allege that the company attempted to collect debts they did not owe or used coercive measures to get consumers to pay more than they could afford to pay on their debts.  At the request of the CFPB, the courts can order companies that violate debt collection laws to pay monetary penalties.  It can also order these companies to repay consumers the money that the companies illegally collected from them, in a process analogous to when defendants in civil cases must pay economic damages to plaintiffs or when defendants in criminal cases must pay restitution to victims of crimes.  Waiting for the entire legal process to conclude takes a long time, though.  The fastest way to get debt collectors to leave you alone is to challenge their debt collection actions on an individual level, in addition to filing a complaint with the CFPB.  If debt collectors are pursuing you about debts that you cannot pay or that you do not owe, contact a Philadelphia debt collection abuse lawyer.
Portfolio Recovery Associates Is Apparently Still Up to Its Old Tricks
Portfolio Recovery Associates (PRA) is one of the country's largest debt collection companies; it collects approximately $100 million in consumer debt per year.  It has also been the subject of approximately 20,000 complaints to the CFPB over the past five years.  These are some of the illegal practices of which consumers have accused PRA in their complaints:
Attempting to collect debts for which the statute of limitations had passed
Failure to provide written documentation to consumers about the debts that PRA sought to collection
Filing lawsuits, or threatening to file lawsuits, against consumers without first fulfilling all the prerequisites for a debt collection lawsuit
The CFPB previously sought and received a court order against PRA in 2015, and PRA has apparently also violated the terms of that order.  The recent report on the Consumer Affairs website did not provide any details about the content of the 2015 court order.
Currently, the CFPB is seeking a court order that would require PRA to pay $24 million in penalties.  Of that amount, it would deposit $12 million in the CFPB's victim relief fund.  It would pay the other $12 million to specific consumers who suffered financial harm as a result of PRA's actions which led to the court order.
Contact Louis S. Schwartz About Debt Collection Abuse
A Philadelphia consumer law attorney can help you file a complaint with the CFPB against a debt collection company that has broken the law in its efforts to get you to pay or has tried to get you to pay money you do not owe.  Contact Louis S. Schwartz at CONSUMERLAWPA.com to set up a free, confidential consultation.
Source:
consumeraffairs.com/news/cfpb-throws-the-book-at-one-of-the-biggest-debt-collection-companies-in-the-us-032423.html