Will Requesting a Credit Limit Increase Make Your Credit Score Better or Worse?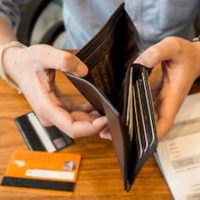 Credit cards can lead to plenty of trouble, but they can also be a cause and a symptom of financial well-being.  The wealthiest people have platinum credit cards that theoretically have no credit limit, so that they can carry a balance of hundreds of thousands of dollars, or even more, as long as they keep making the minimum payments; of course, the minimum payments increase in proportion to the balance.  Meanwhile, people with no credit history, or those who have recently filed for bankruptcy protection might not even be able to get approved for a credit card with a $200 limit.  In that case, you might have to get a secured credit card, where you pay the $200 in advance and then charge purchases and pay them off until the credit card company agrees to turn it into a regular credit card account.  Credit card companies may increase the credit limit on your account if you request an increase.  To find out whether requesting a credit limit increase is a wise move given your current financial situation, contact a Philadelphia debt relief lawyer.
What Is a Credit Limit Increase, and How Do You Get One?
When you open a credit card account, the credit limit is the amount of debt you can run up on the account (the account balance) before the credit card issuer stops letting you make new purchases.  The balance includes purchases you make, as well as interest.  If you can afford more than the minimum monthly payment in a given month, you should pay more, because this will bring down your balance and increase the interest you must pay.
After you have had the card for a year or more, you may be eligible to increase the credit limit.  This will enable you to make a large purchase and pay it off over time or simply improve your credit score by increasing your credit to debt ratio.  Sometimes credit card companies will automatically increase your credit limit if you have made at least the minimum payment each month for a certain amount of time.
Requesting a credit limit increase is simple.  All you have to do is call the credit card company and ask.  After asking you about your income and housing expenses, the credit card company may immediately apply the increase.  The credit card company may or may not do a "hard pull" credit check before applying the new credit limit.
When Is It a Good Idea to Ask for a Credit Limit Increase?
A credit limit increase can help your credit, but getting a request for one rejected only makes things worse.  Do not request a credit limit increase if you opened the credit card account recently or if you recently missed a payment.
Contact Louis S. Schwartz About Credit Card Debt Relief
A Philadelphia consumer law attorney can help you if you need a credit limit increase and are worried that you will not qualify for one.  Contact Louis S. Schwartz at CONSUMERLAWPA.com to set up a free, confidential consultation.
Source:
experian.com/blogs/ask-experian/when-to-ask-for-credit-limit-increase/