Why Are Small Dollar Mortgages So Hard To Find?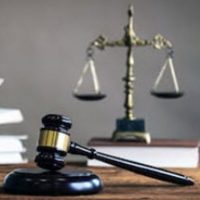 Standup comedians and cynical teens can agree that fewer social events are more tiresome than the ones where middle-aged adults gather on the backyard deck or around the barbecue pit to admire the host's new house or its newly installed amenities.  The conversation inevitably features one of the most annoying phrases in the English language, namely, "too much house."  Some mutual friends moved into a lovely neighborhood, but they bought too much house.  The host's wife insisted on the current accommodations, but the host tried to tell her they were buying too much house, and now they are stuck with a huge mortgage.  The houses in this neighborhood are just the right size, but the ones in the gated community on the other side of the main road are too much house.  All of these conversations are especially annoying to the already large but still growing percentage of Americans who cannot qualify for a home mortgage at all.  If you got stuck with too big a mortgage for too much house, contact a Philadelphia mortgage foreclosure lawyer.
Mortgage Loan Amounts Have Been Getting Bigger
Home ownership is just one of many symptoms of an economic situation where the middle class is shrinking.  Financial products for any except the wealthiest people are becoming more expensive and farther out of reach for consumers who have never owned real estate.  In many parts of Pennsylvania, it is possible to buy a condominium or townhouse by mortgaging less than $150,000, especially if you put down a sizable down payment.  Despite this, the number of home mortgage loans with a principal amount of $70,000 or less issued nationwide decreased by 53 percent between 2011 and 2021.  During the same period, the number of mortgage loans valued between $70,000 and $150,000 decreased by 21 percent.  Meanwhile, the number of mortgage loans valued above $150,000 more than doubled.
The problem is not a lack of demand for small dollar mortgages.  Rather, the trouble is that mortgage lenders do not offer very many of these loans.  They can make more money over the lifetime of the mortgage by lending $500,000 than by lending $50,000, so they focus on the big money.  Another challenge is that the rate of application denials for small dollar mortgages is higher than it is for big mortgages.  This is due in part to the fact that applicants for smaller mortgage loans do not have as robust a credit history as applicants for larger loans do.  The result is that home ownership remains out of reach for many would-be buyers of real estate properties.
Contact Louis S. Schwartz About Qualifying for a First-Time Mortgage
Getting your finances in order so you can qualify for a mortgage requires a multi-pronged approach.  A Philadelphia consumer law attorney can help you reduce your debts and avoid predatory lending schemes so that you can qualify for a mortgage and keep up with the payments.  Contact Louis S. Schwartz at CONSUMERLAWPA.com to set up a free, confidential consultation.
Source:
cnbc.com/2022/05/25/how-the-lack-of-small-dollar-mortgages-hurts-homeownership-in-the-us.html