Pennsylvania Attorney General Sues Two Used Car Dealerships That Sold Cars That Were Not Roadworthy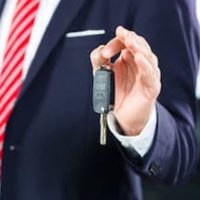 As new cars, along with almost everything else, become less and less affordable, demand keeps growing for used cars.  Meanwhile, the price of used cars has increased 42 percent in the past three years, according to Kelley Blue Book.  The law requires dealerships that sell used cars to be transparent about the history of the cars they are selling, including any accidents in which the vehicle has been involved and any repairs it has undergone.  From a legal perspective, there is nothing wrong with a little bit of bluster and puffery; many salespeople chose their line of work specifically because they are good at sales patter.  If a salesperson at a used car dealership intentionally misrepresents facts or falsified documents in order to persuade you to buy a certain vehicle, this is used car fraud.  Deceptive practices in the field of used vehicle sales are widespread enough that the Pennsylvania Attorney General's office has filed a lawsuit against two used car dealerships in the Philadelphia area and their owners.  If you suffered financial losses because a used car dealership defrauded you, contact a Philadelphia used car fraud lawyer.
Cars From Shady Dealerships Disintegrated Almost Immediately After Leaving the Car Lot
A Impuls Auto Inc. in Philadelphia and Great Auto Deals Inc. in Hatboro sold plenty of lemons and attracted plenty of customer complaints before the Pennsylvania Attorney General's office decided to sue them.  Many vehicles broke down within days of the consumers purchasing them.  In one of the most egregious examples, the frame and brakes of the vehicle were rusted and the emergency brake was unusable.  The consumer had not noticed the rust before paying $5,000 to buy the car because the dealer had spray painted the underside of the car.
Attorney General Josh Shapiro investigated the matter and found that Yudik Aysenshteyn and Yuriy Klimin, the owners of A Impuls Auto Inc. and Great Deals Auto Inc., respectively, had operated unlicensed dealerships, made authorized sales, and sold vehicles that were not roadworthy.  Shapiro's office has filed a lawsuit against Aysenshteyn, Klimin, and the two dealerships, requesting the following remedies:
The defendants must compensate consumers for the financial losses they suffered by buying vehicles that the defendants knew were defective
Civil fines in the amount of $1,000 for every violation of the Consumer Protection Act, except in instances where the defrauded consumer was above the age of 60, in which case the fine is $3,000
Permanent prohibition of the defendants from selling motor vehicles in Pennsylvania
This is a civil lawsuit which can result in civil penalties only.  In certain instances, it is possible for the state to file criminal charges for fraud when salespeople deceive consumers.
Contact Louis S. Schwartz About Used Car Fraud
A Philadelphia consumer law attorney can help you if you bought a used car that seemed fine, but it started to act up almost as soon as you drove it off the lot.  Contact Louis S. Schwartz at CONSUMERLAWPA.com to set up a free, confidential consultation.
Source:
attorneygeneral.gov/taking-action/ag-shapiro-takes-action-to-protect-pennsylvanians-buying-used-cars/