Pennsylvania AG Cleared to Proceed with Lawsuit Against Subprime Student Loan Servicer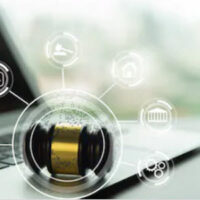 When a person falls behind on their student loans, they typically have two options to avoid a default. The first option is forbearance, which allows you to temporarily stop making payments. The second option is known as income-driven repayment (IDR) and involves adjusting your monthly payments.
IDR is usually the more affordable option for borrowers but it requires additional paperwork to setup. Some student loan servicers will therefore attempt to "steer" borrowers into the more costly forbearance option. This can quickly lead into a downward spiral, as borrowers may end up taking multiple forbearances in a row, increasing the total debt owed to the lender.
Navient Accused of Steering Struggling Borrowers Into More Costly Forbearance Option
Federal and state officials have tried to put a stop to these practices. The Pennsylvania Attorney General's office recently won a key legal victory in one such battle. The Commonwealth sued Navient, a well-known student loan servicer, over alleged violations of the federal Consumer Financial Protection Act and the Pennsylvania Unfair Trade Practices and Consumer protection Law.
According to the Attorney General, Navient used subprime loans to acquire a greater share of the student loan market. As noted in court records, subprime loans "typically had high variable interest rates and high origination fees." They target students who are the highest risk of default. The Attorney General alleged that Navient deliberately "loosened its required credit criteria so that subprime borrowers could qualify without knowing the true risk of default."
And when borrowers were unable to make payments, the Attorney General said Navient steered borrowers towards forbearance over IDR. Navient allegedly compensated its customer service representatives based on "average call time," and therefore they sought to avoid the longer IDR application process. This was typically to the detriment of borrowers, who in some cases "would have qualified for $0 per month payments in an IDR plan."
Navient challenged the Attorney General's lawsuit on a number of legal grounds. Two of these grounds were addressed in a recent decision by the U.S. Third Circuit Court of Appeals in Philadelphia. First, Navient argued that it was already the subject of a lawsuit brought by the federal Consumer Financial Protection Bureau and the Pennsylvania Attorney General was not allowed to bring a "parallel" action. Second, Navient insisted a federal statute, the Higher Education Act, prevented the state from enforcing its own consumer protection laws in this area.
The Third Circuit rejected both arguments and said the Attorney General's lawsuit could proceed. The appellate court said the "plain language" for the Consumer Protection Act allowed for simultaneous state and federal lawsuits. As for the Higher Education Act, the Third Circuit said it would follow the lead of its sister appellate courts in holding that certain consumer protection claims–notably those alleging Navient made "affirmative misrepresentations" to borrowers–were not preempted.
Speak with a Philadelphia Consumer Lawyer Today
Especially in the current economic climate, many Pennsylvanians find themselves unable to keep current on their student loan payments. But your vulnerable financial state is not an invitation for loan servicers to try and take advantage of the situation. If you believe that a loan company has violated your legal rights and would like to speak with a Philadelphia consumer attorney, contact Louis S. Schwartz at CONSUMERLAWPA.com today to schedule a consultation.
Source:
scholar.google.com/scholar_case?case=17793987048316903263
https://www.consumerlawpa.com/how-the-fair-credit-reporting-act-can-help-you-in-the-event-of-identity-theft/