Is It Safe To Buy A Salvage Title Or Rebuilt Title Car?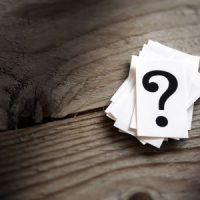 Only the wealthiest people and those with the best credit can afford to buy new cars, so if you are in the market to buy a car, you will probably end up with a used one.  "Used car" is a vague term, however, covering everything from a shiny, certified pre-owned vehicle to a jalopy from the shadiest corners of Craigslist.  Every car, whether or not it is roadworthy, comes with a title, which is a certificate of ownership.  Cars that have sustained severe damage have different types of titles than those that have only undergone minor repairs.  A car's title tells you a lot about its condition, but it does not tell you the whole story about every visit the car has ever made to a repair shop.  If the person who sold you a used car was dishonest with you about the vehicle's history, contact a Philadelphia used car fraud lawyer.
What Does It Mean When a Car Is Totaled?
After a car accident, insurance companies assess the cost of the repairs needed to the vehicles involved and reimburse the drivers for those costs.  If the cost of repairing the car is almost as much as the car's value, then the insurance company can declare the car a total loss.  People often think of a declaration that a car is totaled meaning that it is totally destroyed and will never be roadworthy again, but this is not how insurance companies use the term.  Remember that insurance companies' first priority is to reduce their own expenses.  They will declare a car totaled when it will cost them less to pay the insured customer to buy a different car than it will to repair the old one.  Insurance companies set their own rules about how much the repairs need to cost before they will declare the car a total loss.  Some consider a car totaled if the cost of repairing the car exceeds its pre-accident value, while others will consider the car a total loss if the cost of repairs is 60 percent of the car's value.
Rebuilt Titles and Pennsylvania Law
When an insurance company has declared the car a total loss, it can sell the car inexpensively at auction.  The buyer can get a salvage title; it is not legal to drive a car with a salvage title, only to repair it so that it becomes roadworthy again.  Once it is roadworthy, the owner can apply for a rebuilt title; Pennsylvania's process for obtaining a rebuilt title for a car is rigorous, so buyers can be sure that the cars are safe.  When buying a car with a rebuilt title, you should ask a lot of questions about its history of collisions and repairs.
Contact Louis S. Schwartz About Used Car Fraud
A Philadelphia consumer law attorney can help you recover your financial losses if a used car dealer misled you about the vehicle's history and the circumstances under which it was rebuilt.  Contact Louis S. Schwartz at CONSUMERLAWPA.com to set up a free, confidential consultation.
Sources:
nerdwallet.com/article/loans/auto-loans/should-you-buy-a-salvage-title-car
autoauctionmall.com/learning-center/how-do-i-insure-a-salvage-car-in-pennsylvania