Holding Automobile Dealers Accountable for Unfair and Deceptive Practices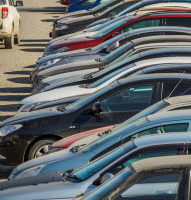 Although most of us have sold or purchased a used car at some point in our lives, a surprising number of people are still unaware that used car dealerships are required to comply with specific regulations regarding trade practices when they sell a car. If you were recently the victim of a dealership's unfair and deceptive practices, you should speak with an experienced used car fraud attorney who can help you file a claim against the at-fault party.
What Qualifies as an Unfair or Deceptive Practice?
In Pennsylvania, a number of acts and practices are considered to be unfair or deceptive when they involve a motor vehicle dealer, including:
Failing to provide a written contract for the sale of a vehicle;
Failing to give a purchaser a copy of the agreement of sale, installment sales contract, warranty, and odometer statement;
Representing that a car will be delivered on a certain date or within a specific time period when the dealer has no information on which to base that statement;
Increasing the price of a car after the contract has been accepted;
Reappraising the value of a trade-in car unless it suffered damage, serious mechanical deterioration, or has had its tires or other parts or accessories removed or replaced with those of an inferior quality;
Telling a purchaser that he or she must forfeit any security deposits for canceling or breaching a contract unless the purchaser agrees to the provision in writing; and
Attempting to exclude implied warranties of fitness or merchantability unless the seller clearly and conspicuously affixes a statement in the window of the car explaining that the car is sold with no warranty.
In fact, dealers are also generally prohibited from using the phrase "as is" when referring to a vehicle for sale unless the purchaser is notified in writing that the car being sold is not under warranty.
Contract Forms and Deposits
Many dealerships use standard contract forms during transactions. While this is perfectly legal, the documents will only be considered valid if they contain certain information, such as:
The car's make, model, year, and vehicle identification number;
The total contract price, including an itemized list of charges;
The name and address of the dealer and purchaser;
A list of conditions precedent to the dealer's acceptance; and
A statement regarding the express warranty.
Purchasers are also guaranteed a refund of their deposits when:
The seller canceled the contract before it was accepted by a dealer representative;
The contract was conditioned upon the purchaser obtaining financing and he or she was unable to do so;
The dealer doesn't accept the contract;
The dealer doesn't deliver the vehicle as promised; or
The purchaser cancels the contract because the vehicle was not delivered within the specified time frame or within eight weeks of the date that the contract was created.
If you were a victim of any of these practices, you could be eligible to recover damages in court or in settlement proceedings from the at-fault party.
Philadelphia Used Car Fraud Lawyer
Please contact Louis S. Schwartz at CONSUMERLAWPA.com to discuss your legal options with a dedicated used car fraud attorney. Initial consultations are conducted free of charge.