Forbearance Rights for Tenants During the COVID-19 Emergency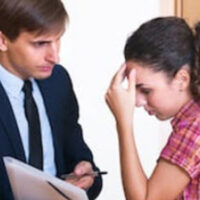 Earlier this year, Congress passed the Coronavirus Aid, Relief, and Economic Security (CARES) Act, which provides foreclosure and eviction relief to homeowners and tenants across the country. While this law does apply to those who own single-family residences whose properties were purchased with a federally backed loan, it's also important to note that the statute's terms also specifically apply to multifamily borrowers, as well as their tenants, so if you live in an apartment or other multifamily dwelling and have been threatened with eviction, you should contact an experienced Philadelphia mortgage foreclosure lawyer who can help protect your rights.
Mortgage Forbearance Requests for Multifamily Properties
Under the CARES Act, owners of multifamily residences, (who obtained their properties with federally backed mortgage loans), can request forbearance of their payment obligations if they are experiencing a financial hardship that can be linked either directly or indirectly to the COVID-19 emergency. However, this relief option is only available to multifamily borrowers who:
Obtained their property with a federally backed multifamily mortgage loan;
Were current on their mortgage payments as of February 1st of this year;
Properly submit an oral or written request for forbearance to their servicer; and
Can demonstrate that they are experiencing a financial hardship as a result of the COVID-19 pandemic.
Once a loan servicer has received a request for forbearance, it is required to take a number of steps, including:
Documenting the financial hardship;
Providing forbearance for up to 30 days; and
Extending forbearance for an additional 60 days upon the borrower's request, as long as the request is made during the covered period and no more than 15 days before the end of the forbearance deadline.
Multifamily borrowers who have also opted for temporary forbearance of their loan can discontinue forbearance at any time.
Renter Protections
It's important to note that the CARES Act does not just protect owners of multifamily dwellings, but also the renters who live in qualifying residences. For instance, a borrower who is granted forbearance under the CARES Act cannot take certain actions while the forbearance is in place, such as:
Evicting or initiating eviction proceedings against a tenant of one of the units on the property due to nonpayment of rent or other fees;
Charging late fees or penalties;
Requiring tenants to vacate a unit after the 120 forbearance period has ended without providing them with an additional 30 days notice;
Issuing a notice to vacate until after the forbearance period has expired.
These tenant protections will remain in place throughout the statute's covered period, which began on March 27th and ends either when the COVID-19 national emergency is terminated or on December 31st, whichever comes earlier.
Call Our Philadelphia Legal Team Today for Help with Your Case
If your landlord recently initiated foreclosure proceedings against you because of your inability to pay rent during the COVID-19 crisis, please contact experienced mortgage foreclosure lawyer Louis S. Schwartz at CONSUMERLAWPA.com to learn more about your legal rights under the CARES Act.
Resource:
congress.gov/bill/116th-congress/house-bill/748/text?loclr=bloglaw
https://www.consumerlawpa.com/how-long-does-the-foreclosure-process-take/