Fewer Surprises And Negative Remarks On Credit Reports, But Still A Mountain Of Medical Debt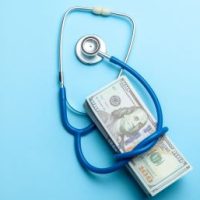 When it comes to healthcare in the United States, good news is hard to find.  Three years into the pandemic, Americans' life expectancy has started getting lower for the first time in decades.  COVID, gun violence, and drug overdoses are just some of the causes of untimely death.  Of course, as long as you are still alive, there is still hope, but the bills for the medical care that keeps you healthy and enables your recovery from illnesses and injuries is not cheap, to say the least.  Even as the price of almost everything has remained high, the amount that patients must pay for emergency medical care has gotten lower.  Likewise, healthcare providers referred fewer accounts to credit reporting agencies.  This does not mean that the medical debt nightmare is over, however.  Medical debt is still a major source of financial stress for Americans, even those with full-time employment and health insurance.  If you are struggling with medical debt, contact a Philadelphia debt collection abuse lawyer.
Consumers Reported Fewer Surprise Bills in 2022
The No Surprises Act has been in effect since 2022, and it has eliminated a specific type of medical debt.  When an insured patient goes to the emergency room, the ER visit itself is covered under the insurance, but the radiologists, ambulances, and hospitalist physicians who provide treatment and transport may or may not be in the patient's insurance network.  Under the new law, all providers who treat a patient on an emergency basis must charge patients as if they were in the patient's insurance network.  The provider and the insurance company must go through arbitration to work out the adjustments and the rest of the payment, but the payment cannot be responsible for paying more than he or she would owe for emergency treatment by an in-network provider.
Insurance regulators have received very few complaints about surprise out-of-network bills related to emergency treatment.  The No Surprises Act is limited in scope, but it seems to be accomplishing its goals.
Small Unpaid Balances No Longer Go on Credit Reports
Another encouraging piece of news is that healthcare providers no longer refer unpaid medical bills to credit reporting agencies when the unpaid balance is less than $500.  Now that almost everyone lives paycheck to paycheck, it can take years to find it in your budget to repay a $500 medical bill.  The good news is that these modestly sized medical bills can no longer ruin your credit score.  To some extent, you can take your time paying down medical bills little by little.  One $400 medical bill will not be able to stop you from opening a credit card account to pay another medical bill of similar size.
Contact Louis S. Schwartz About Relief From Medical Debt
A Philadelphia consumer law attorney can help you get out from under a mountain of medical debt.  Contact Louis S. Schwartz at CONSUMERLAWPA.com to set up a free, confidential consultation.
Source
fiercehealthcare.com/providers/no-surprises-act-largely-successful-protecting-consumers-though-gaps-remain-regulators