Credit Counseling To Manage Debt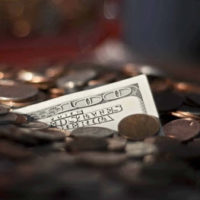 Getting behind on bills can cause a lot of stress and could mean making some difficult decisions at the end of each month on which debt payments are made on time, and which payments are missed. Unfortunately, once a person starts missing payments, it gets more and more difficult to get caught up and not damage the person's credit. This is why some people choose to use credit counselors and develop payment plans.
Consumers should keep in mind that working with a legitimate credit counseling agency may help pay off their debts, but credit counseling does not forgive the debt or cancel it. The counseling agency works with the creditors to make a plan to avoid missing payments in the future, and to come up with an arrangement for making monthly payments. The payments are supposed to work within the consumer's monthly budget without adding to the consumer's debt. The consumer sends the money for the monthly payments to the credit counseling agency which then makes the payments to the creditors.
While credit counselors can be very helpful for some people in debt, some credit counselors can also take advantage of people seeking to use their services. The people seeking help may end up in more debt and owing the credit counseling agency after working with a credit counselor. Asking for information from several different agencies can help a consumer find out which services he can receive for free.
Sometimes people choose to work with a credit counselor instead of making payments themselves because they think the credit counselor can take additional steps, such as removing negative information from the credit reports. Negative information like missed payments or accounts that are closed for nonpayment cannot be removed from a person's credit history unless it is incorrect or it ages out.
Many credit counseling agencies advertise themselves as nonprofit agencies, but this does not always mean that their services are completely free. It is important for a person seeking to use a credit counseling to conduct some research and understand all the fees he could be charged up front. Without understanding the fees, it is easier for the credit counseling agency to take advantage of the client.
If you have been the victim of a debt relief or credit counseling scam, you can file a complaint with the Pennsylvania Attorney General. You may also be able to file a lawsuit against the credit counseling agency.
Consumers who wish to challenge the accuracy of their debts or who otherwise dispute the nature or amount of the debt owed would be better served by a consumer protection attorney than a credit counseling agency. Credit counseling agencies can assist a person in evaluating the overall nature of their debts and how he can pay them back, but the agencies are not necessarily the best place to seek legal advice on how to handle a disputed debt.
Contact an Experienced Attorney
For more information on your rights as a consumer, including any defenses you may have to an existing debt, you need to talk to an experienced consumer protection attorney. Contact Louis S. Schwartz and his team at ConsumerLaw Pa.com.
Resources:
consumer.ftc.gov/articles/0153-choosing-credit-counselor
attorneygeneral.gov/Quick_Links/Submit_a_Complaint_to_the_Attorney_General/